Brexit advice for EU students
At Inverness College UHI, we deeply value the contribution that EU staff and students make to our society, our culture and our economy.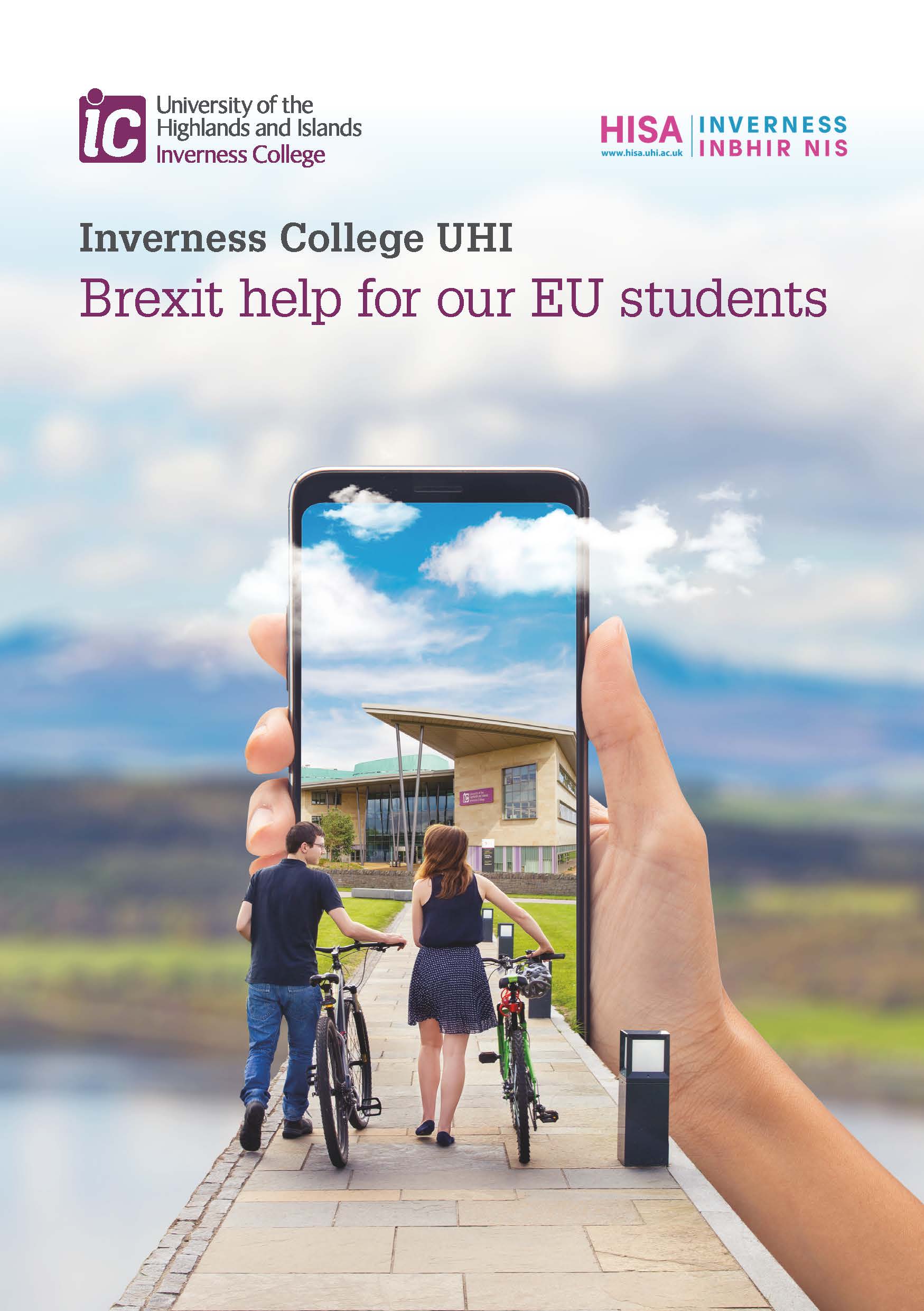 Whether you have lived here for months or many years, Scotland is your home, you are welcome here, and we want you to stay.
The Highlands and Islands Students' Association (HISA) Inverness and Inverness College UHI have created Brexit advice for EU students.
We have prepared a guide to reassure you and provide you with the information that you may need after the UK leaves the European Union.
Brexit will likely lead to changes to the system for EU students coming to the UK to study, or for EU students who are already studying here.
We are an outward looking university and the University has pledged to maintain an international outlook regardless of the outcome of Brexit, and to continue their academic collaboration with partners in Europe. The University has also promised to contribute to government policy discussions with the aim of protecting links with EU students and academic partners.
Nationally, the National Union of Students (NUS) Scotland have pledged to do everything possible to support EU nationals studying in Scotland. They are currently campaigning for the rights of EU nationals to enjoy the same fee status and the right to stay in Scotland after they complete their studies.
Read our Brexit advice for EU students.
If you have any questions, please contact our International Development Team.
Email international.office.ic@uhi.ac.uk

Telephone: 01463 273649