Civil engineering programmes receive industry accreditation
The University of the Highlands and Islands' full-time BEng (Hons) and Graduate Apprenticeship in Civil Engineering have been accredited by the industry's professional bodies.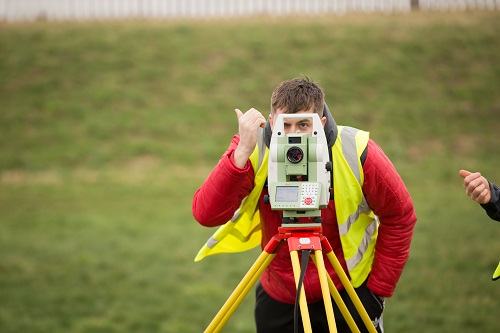 The Joint Board of Moderators (JBM) comprising the Institution of Civil Engineers, Institution of Structural Engineers, Institute of Highway Engineers and the Chartered Institution of Highways and Transportation on behalf of the Engineering Council, has recognised the BEng (Hons) and Graduate Apprenticeship as fully satisfying the educational base for an Incorporated Engineer.
Students still have time to apply for the full-time BEng (Hons) Civil Engineering, which starts in September and is delivered via Inverness College UHI. Civil engineering employers can also access fully funded training to upskill or reskill an existing employee or take on a new recruit through the Graduate Apprenticeship route, starting in the same month.
Carrie Higgins, Programme Leader for Civil Engineering and Head of School for Construction and the Built Environment at Inverness College UHI, said: "This is great news for both our full-time students and our apprentices, who will graduate from a programme with the educational base for professional accreditation, something which we know is sought after by employers. The construction sector is really starting to boom again, and civil engineers will always be in demand, so it's a great career path for young people."
Steven Robertson, Win Manager Scotland and Ireland at Mott MacDonald, said: "Congratulations to Carrie and the team for achieving this accreditation. Inverness College UHI continues to be the key route for new people entering the construction industry in the Highlands and Islands. The graduate apprenticeship route provides us, as employers, with more choice and increases diversity which is really appreciated and makes a difference".
The Graduate Apprenticeship is fully funded by Skills Development Scotland, which means there's no training fee for employers or the employee. Civil engineering apprentices combine paid work and learning, which means the work the employee does counts towards their qualifications. They will experience formal learning through a combination of remote learning and block weeks on campus.
Six years ago, the university became the first in the country to develop and pilot a Graduate Apprenticeship in Civil Engineering, complementing the Modern Apprenticeship (up to SCQF level 8) and Foundation Apprenticeship (SCQF Level 6), meaning Inverness College UHI now provides a seamless work-based learning pathway in Civil Engineering right through from the senior phase of school to honours degree level.
For more information, visit: BEng (Hons) Civil Engineering (uhi.ac.uk) For more information about our Graduate Apprenticeship, telephone 01463 27436 or visit Graduate Apprenticeships - Graduate Apprenticeships in Civil Engineering (uhi.ac.uk)