Inverness College UHI appoints new Chair to its Board of Management
Inverness College UHI has appointed a new Chair to its Board of Management.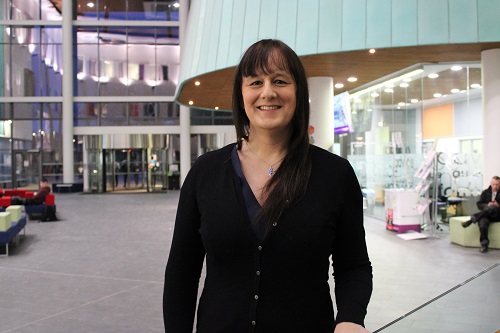 Sarah Burton replaces Neil Stewart, who stepped down on 31st December following four years at the helm of the organisation.
Ms Burton has been a member of the board for three years and brings with her a wealth of experience working for the third sector as regional development manager for national education charity, Lead Scotland, a role intersecting care, learning/education and social enterprise. Before that she managed social enterprise activities for Cantraybridge College.
With a background in financial planning, quality, asset and risk management, she's also held several voluntary and mentoring roles, developing and supporting people and organisations to realise their full potential, including at Birchwood Highland and Velocity Café and Bicycle Workshop.
Ms Burton's appointment to the 14-strong board helps sets the strategic direction for Inverness College UHI for the next four years.
She said: "As a board member, I've been able to play a part in supporting and championing the opportunities that Inverness College UHI has established for everyone who wishes to learn and build their own successful future. I'm looking forward to continuing this work by ensuring we continue to offer courses that meet the needs of our students, our communities, the world of work and the aspirations of our region, as well as ensuring Inverness College UHI continues to play its vital role in the wider University of the Highlands and Islands partnership.

"I feel incredibly proud to walk into Inverness College UHI on any given day and see the incredible hive of activity, the buzz of excitement and the passion for learning that our students bring every day. Working alongside my board colleagues and our amazing staff team allows us all to ensure that continues."
Ms Burton's appointment has been welcomed by Inverness College UHI and its Principal, Professor Chris O'Neil.
He said: "At a time of significant local, national and international change, I am delighted to welcome Ms Burton to the role of chair. She is incredibly passionate about learning and facilitating that learning in others as an agent for social change. She brings a remarkable depth of experience to the role, particularly in engaging hard to reach areas of our community. In what is a particularly challenging financial climate for colleges and universities, I look forward to working with her to develop and champion Inverness College UHI as an all-inclusive university experience for all, no matter their stage in life.

"I'd also like to take this opportunity to thank our former chair, Mr Stewart, for his tremendous contribution. He is truly committed to the young people of the Highlands and Islands and his passion for the region, understanding of our communities and ambition is exemplary. I wish him all the best in his future endeavours."
Membership of the Board of Management includes individuals from across the community, public and private sector as well as Inverness College UHI staff and students.
It is an autonomous body, responsible for overseeing the College's activities, future direction, and facilitating an environment where the vision is achieved, and the potential of all learners is maximised.