Inverness College UHI appoints new Depute Principal to lead on strategy and curriculum development
Inverness College UHI, part of the University of the Highlands and Islands, has appointed a new Depute Principal (Academic Development) to lead on strategy and curriculum development.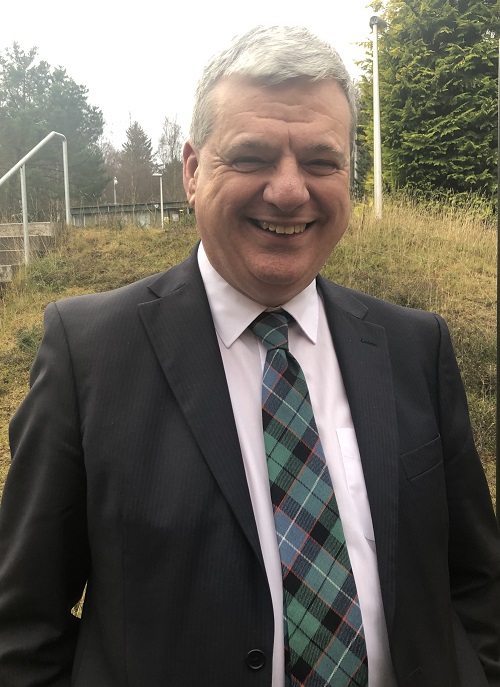 Professor Ken Russell will join Inverness College UHI from Robert Gordon University, Aberdeen, where he has been an Associate Dean, Head of the Chartered Management Institute Centre at Aberdeen Business School and a Professor of Strategy and Leadership.
Professor Russell will work closely with Professor Chris O'Neil, Principal of Inverness College UHI, and Roddy Henry, Depute Principal (Quality Planning and Performance) to play a key role in the design, development and professional recognition of courses, particularly degree, masters programmes and graduate apprenticeships. This will ensure Inverness College UHI continues to have a transformational impact on the region and the offer and approach to learning remains high quality, innovative, relevant and competitive, both nationally and internationally, which is a priority for the university.
He will also work with colleagues to increase the profile of Inverness College UHI and the University of the Highlands and Islands internationally and build on its world-leading research.
This latest addition to the Inverness College UHI leadership team follows the appointment of Professor Chris O'Neil as Principal and Chief Executive in 2017.
Professor Russell brings a strong background in curriculum development, leadership and management to the role, as well as experience in setting organisational strategy, and leading change, innovation and growth. His experience spans teaching, research, doctoral supervision, management and mentoring of staff. He has particular interests in business-university collaboration and the relationship between strategy, leadership and culture.
He said: "I'm looking forward to building on the relationships Inverness College UHI has already developed with public organisations, professional bodies and industry so we can explore areas of mutual interest and build on our offer. A key focus will be on our higher education and research offer, to ensure it remains relevant and competitive, but also responds to the needs of the region and ultimately encourages people to live and work here and for the economy to grow. I am passionate about education, regional development and creating innovative learning opportunities and hope my experience in leadership and strategy can have an impact on the organisation and the role it plays in the development of the Highlands and Islands. As a tertiary institution, providing further education, higher education, but also short courses and CPD, I see a real opportunity for Inverness College UHI to extend its positive impact upon learners and our region and I'm really excited to get started."
Professor Chris O'Neil, Principal and Chief Executive of Inverness College UHI, said: "I am delighted to welcome Professor Russell to Inverness College UHI, I know his skills and experience across a wide range of sectors will help take the organisation forward in the next stage of its journey. As we look to develop forward thinking courses which respond to the needs of the region, expand our world-leading research capacity and grow our international profile, he will be invaluable. He has an impressive track record in creating positive and meaningful partnerships with industry, government and communities and will be an asset to the leadership team as we look to develop our higher education offer."
Professor Russell holds a BSc and PhD in Civil Engineering from the University of Newcastle-upon-Tyne and a Master of Business Administration (MBA) from London Business School. He worked as a change management consultant for the Employment Service, a UK Government agency, where he was involved in strategic alignment of performance management systems with priorities of the service, before working for KPMG, providing advice and guidance to a range of government departments on performance management, training and development.
His career in academia saw him work as director of MBA programmes for the University of the West of England, Bristol, before joining Robert Gordon University, Aberdeen, as Professor of Strategy and Leadership. Over his 13 years at Robert Gordon University he has held a wide range of management responsibilities including for its Corporate, Executive and MBA programmes, securing approval for their Chartered Management Institute Centre, quality assurance, strategic planning and resourcing and has led delivery of accredited learning in locations such as Algeria, Dubai and Qatar.
He is also a member of the Faculty of Assessors for the Association of MBAs, the Institute of Directors and a board member of the Chartered Management Institute in Scotland.
Professor Russell starts on 28th January.