Inverness College UHI drama students collaborate with Highland Hospice
DRAMA students at Inverness College UHI have teamed up with Highland Hospice to offer insight into the patient experience of palliative care.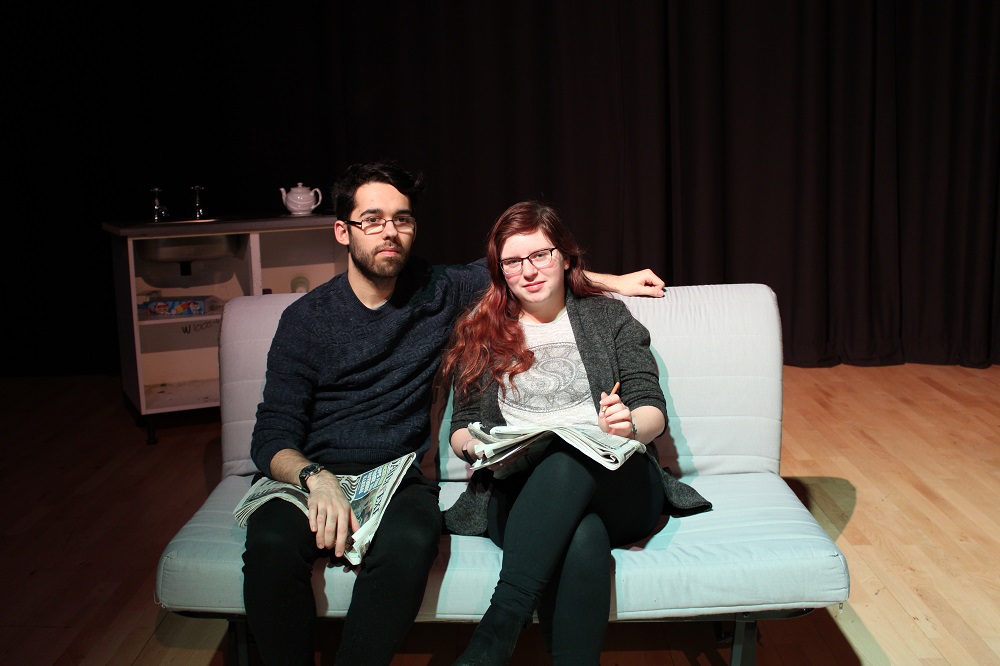 Third year BA (Hons) Drama and Performance students performed Homeward Bound, a 30-minute play charting one couple's experience of end of life care, after being approached by Highland Hospice, which was keen to see live drama used as an educational tool to help improve the quality of palliative care and the experience of those involved.
The play was performed to staff and nursing and care students at Inverness College UHI, with Highland Hospice providing commentary during the play to provide context and insight into the human experience at such a time.
It proved such a useful educational tool, the drama students have been asked to perform the play again at the NHS Highland/Highland Hospice Essentials in Palliative Care Conference at Eden Court Theatre, Inverness, on 12th/13th March, where it will be filmed for use as a learning resource in the future.
Lesley Mickel, programme leader for BA (Hons) Drama and Performance, said: "We were delighted to work with Highland Hospice to develop this special performance, which really highlights the human impact of late diagnosis and the importance of quality palliative care. It was not only a challenge for our students in terms of portraying these very raw, human emotions, it also proved an extremely useful educational tool for students studying other parts of the university curriculum, with our nursing and care students gaining a much greater understanding of the issues involved. Live drama is tremendously powerful and we're very keen to explore other areas where we can develop educational links."
Siobhan Neylon, Highland Hospice learning and development practice lead, said: "It was such an honour to work with these wonderful students on this poignant and emotive drama. They portrayed the characters in such a dignified way. The hospice hopes to raise awareness of how the small things can really make a big difference to comfort at the end of life, and this play highlights the need for efficient and consideration communication in compassionate care. Although the play is in the context of end of life care, the learning outcomes can be used throughout the care environment."
Homeward Bound was written by playwright Brian Daniels and tells the true story of Lesley and her husband Seth Goodburn, who was diagnosed with pancreatic cancer at the age of 49. He died just 33 days after diagnosis.