Inverness College UHI painting and decorating apprentices win SAPCT competition
PAINTING and decorating apprentices at Inverness College UHI have triumphed in one of the Scottish Association of Painting Craft Teachers' (SAPCT) prestigious competitions.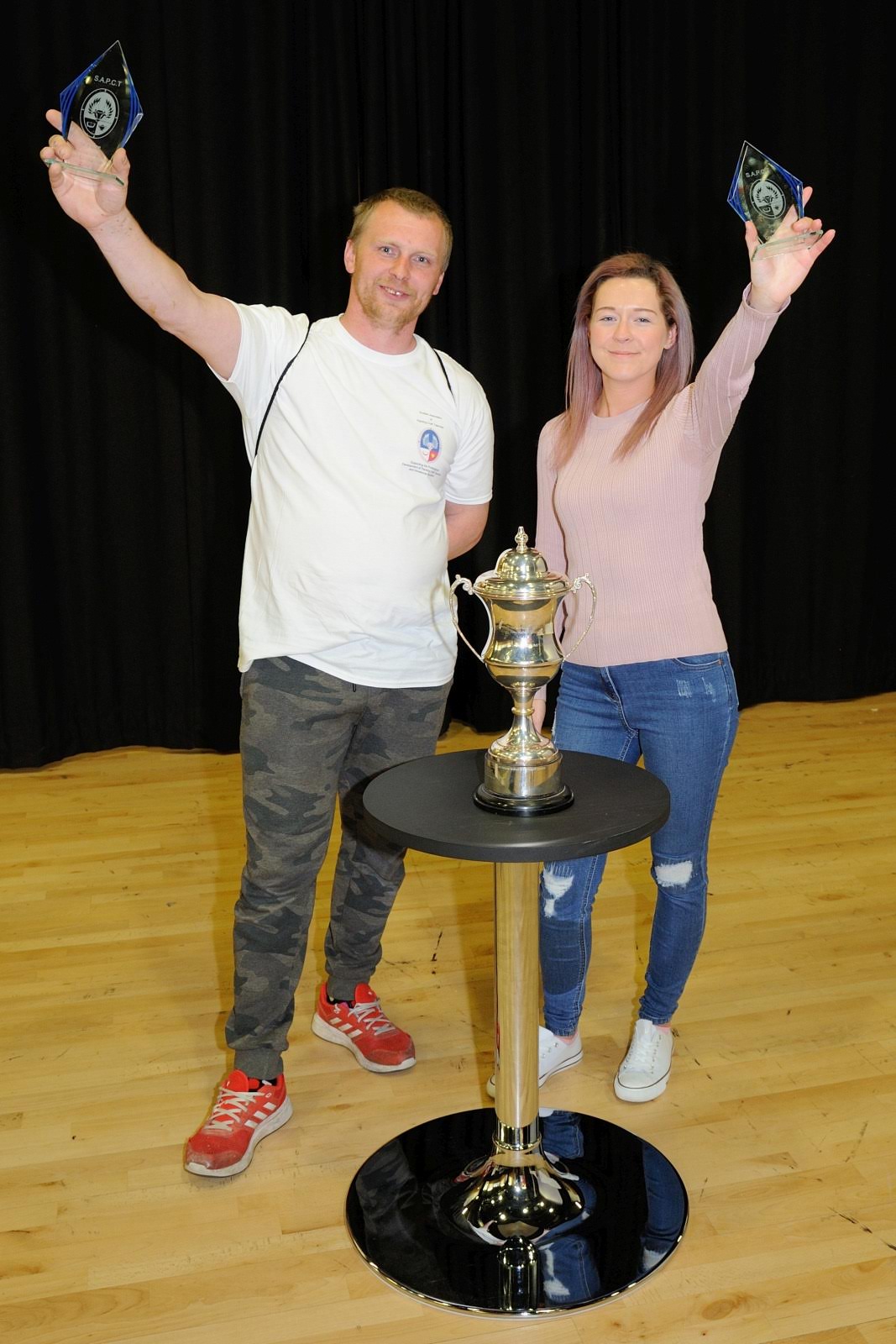 Around 40 apprentices from colleges across Scotland attended Inverness College UHI on Thursday to compete in the SAPCT craft and advanced craft competitions.
Inverness College UHI modern apprentices Gatis Celmins, who works as a painting and decorating apprentice for The Bell Group, and Jenny Taylor, who works for Artdec Inverness, took first place and second place respectively in the advanced craft competition.
Aimed at 3rd year apprentices studying advanced painting and decorating, competitors are challenged to carry out a range of craft techniques, including signwriting, graining and marbling, stencilling and hanging specialist wall coverings, within a five hour period.
The craft competition, which sees 2nd year apprentices compete in pairs to complete a range of practical tasks, was won by apprentices Russell Smith and Liam Conlin, from City of Glasgow College.
Gatis (35), from Inverness, studied the NPA Painting and Decorating programme at Inverness College UHI before progressing on to a Modern Apprenticeship with The Bell Group, attending Inverness College UHI to study on block release. He recently completed the Professional Development Award in Painting and Decorating.
Mark Mitchell, painting and decorating lecturer at Inverness College UHI, said: "It has been an honour to host the annual SAPCT competitions this year and fantastic to see our advanced apprentices to take the top two spots. We had seven apprentices in total competing between the two competitions and I am extremely proud of each and every one of them."
Inverness College UHI is now a direct provider of construction modern apprenticeships, including painting and decorating. Businesses interested in finding out more should contact the Business Solutions team at Inverness College UHI on 01463 273 666.
The SAPCT competition at Inverness College UHI was sponsored by Dulux Aademy, Dulux Decorator Centre, Dulux Trade, ProDec, tesa, and Tikkurila.
SAPCT competition results:
Craft competition – 1 Russell Smith and Liam Conlin, City of Glasgow College; 2 Latasha Elliot and Charlie Combe, Edinburgh College; 3 Gary Reid and Erin Duffy, Fife College.
Advanced craft competition – 3 Chloe Taylor, Edinburgh College; 2 Jenny Taylor, Inverness College UHI; 1 Gatis Celmins, Inverness College UHI