Inverness College UHI signs deal with Highland Rugby Club
Inverness College UHI and Highland Rugby Club have signed a unique partnership agreement which will see them work closely together to create high-value opportunities to encourage young people to stay in the region, and attract talent from elsewhere.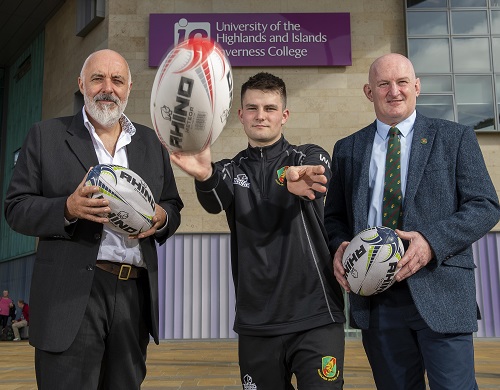 The new, strategic partnership was officially signed at Inverness College UHI by Professor Chris O'Neil, principal of Inverness College UHI, and Graham Findlater, President of Highland Rugby Club.
The ambitious collaboration will see the organisations further strengthen their existing relationship with the aim of expanding and adding value to opportunities to participate in further/higher education and high-level rugby in the region, focussing on areas of mutual benefit including education, research, squad development, coaching and community benefit.
The announcement comes on the back of a tremendous run for Highland, which has seen the club move to new, state-of-the-art facilities at Canal Park and secure two consecutive promotions to National League One this season. Similarly, Inverness College UHI has recorded one of its most successful years to date, with Education Scotland endorsing the college as one of the best performing in the country in 2018-19.
As part of the formal partnership, students across a range of subject areas at Inverness College UHI will have access to high-quality work experience and volunteering opportunities with Highland Rugby Club.
Opportunities to enhance and enrich the curriculum are also being explored and could include collaborations around mental health, player welfare, growth mindset, sports psychology, social media training, business and marketing, nutrition, soft tissue therapy, and strength and conditioning.
The club will also have access to research and expertise in the field of sports coaching and development, fitness and exercise, and data analysis, as well as Inverness College UHI facilities, which were used by the Scotland squad this summer as part of their World Cup preparations. The partners are also working with the Highlands and Islands' Students Association to establish a UHI Rugby Team.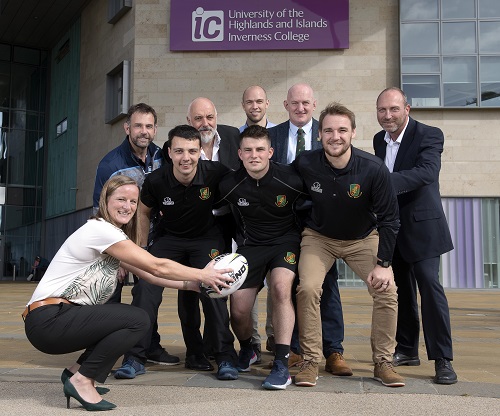 Professor Chris O'Neil, principal and chief executive of Inverness College UHI, said: "We're delighted to be able to announce this formal partnership with Highland Rugby Club. As one of Scotland's top teams, this is hugely exciting for our students and there is tremendous opportunity across our subject areas to work collaboratively with Highland on areas of mutual benefit and we can't wait to start exploring these further. The impact of this partnership will be felt by our staff and students, but also players, coaches and fans of the club, as well as the wider community, and we hope it will encourage more young people to stay, play and study in the Highlands, but also attract talent from elsewhere. This partnership is also a great fit for our organisation, which values the importance of sport for physical, mental and emotional wellbeing, and we'll be looking at ways we can encourage more young people into rugby."
Graham Findlater, President of Highland Rugby Club, said: "Highland RFC are delighted to work in partnership with Inverness College UHI, in promoting and developing rugby across the Highlands. This exciting opportunity will allow, both partners to strengthen, already excellent collaborative initiatives. We hope in the future to culture new connections with Inverness College UHI, to contribute to further/higher education opportunities, to benefit all students."
Chris Hildrey, Regional Director – Caledonian North, Scottish Rugby, said: "Scottish Rugby are delighted to be able to support two key partners with their initiative which is really important to the future development of rugby for life, not just in Inverness but throughout Caledonia North. Our National and Regional strategy outline exactly how investment and resource can be aligned to such a partnership and we would like to extend our congratulations to all involved for bringing the project to this stage."
Inverness College UHI is one of the largest academic partners in the University of the Highlands and Islands and delivers 25 per cent of the region's further education. In 2017/18, more than 5200 students were enrolled on further education programmes at Inverness College UHI, with more than 2500 students enrolled on higher education programmes.