Inverness College UHI students to take part in community journalism project
Students with additional support needs at Inverness College UHI are to take part in a community journalism project to help pupils with similar needs prepare for life after school.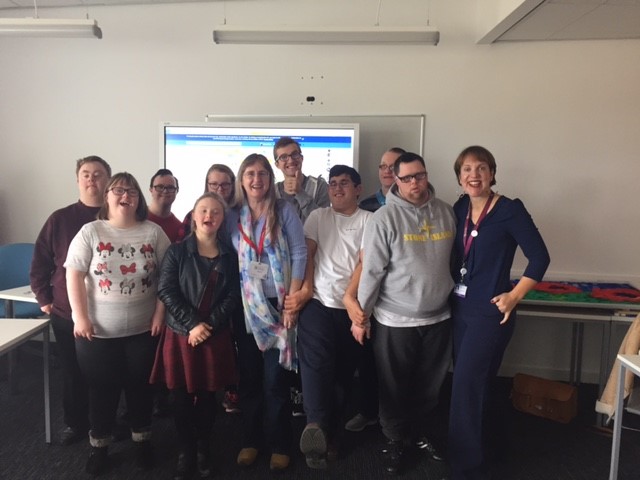 The university's Skillsbuilder 2 class has teamed up with Highland-based charity Health and Happiness to create a series of videos, which will be used as an online guide for people with additional support needs.
The students are currently coming up with ideas for the videos, which will tell pupils about life after school, how to prepare for college and what to expect. The videos will be made by Health and Happiness, uploaded onto its website and shared by Inverness College UHI.
Anne-Marie Harmsworth, supported education lecturer at Inverness College UHI, said: "The students are really excited to be involved in this project, because it's all about empowerment. They all agree that such a resource would have been really helpful when they were preparing to leave school, which can be a really daunting prospect for any pupil. We're delighted to be working with Health and Happiness on these videos, which will be so beneficial."
It is just one project the students are working with Health and Happiness on over the coming months. Charity manager Ellie Wolf is also keen to provide training to the students to enable them to sit on future interview boards for lecturer and classroom assistant posts within the supported education department.
Ellie has also been speaking to the students about the charity's plans to introduce a 'Dates and Mates' website in the Highlands, which would allow young people with additional support needs the opportunity to make new friends and potentially new partners locally, which can be difficult.
"Dates and Mates has worked with great success elsewhere in the UK and the feedback from students at Inverness College UHI has been really positive," added Anne-Marie. "It's great to see a charity like this, working hard to make things easier for people with additional support needs."
Health and Happiness works with communities to break down barriers and stereotypes, helping people with additional support needs take control of their own lives and meet new people.