Sports students at Inverness College UHI work with partner agencies to improve children's movement skills
SPORT students at Inverness College UHI have been working with primary schools in the Inverness area to improve the quality of children's movement skills.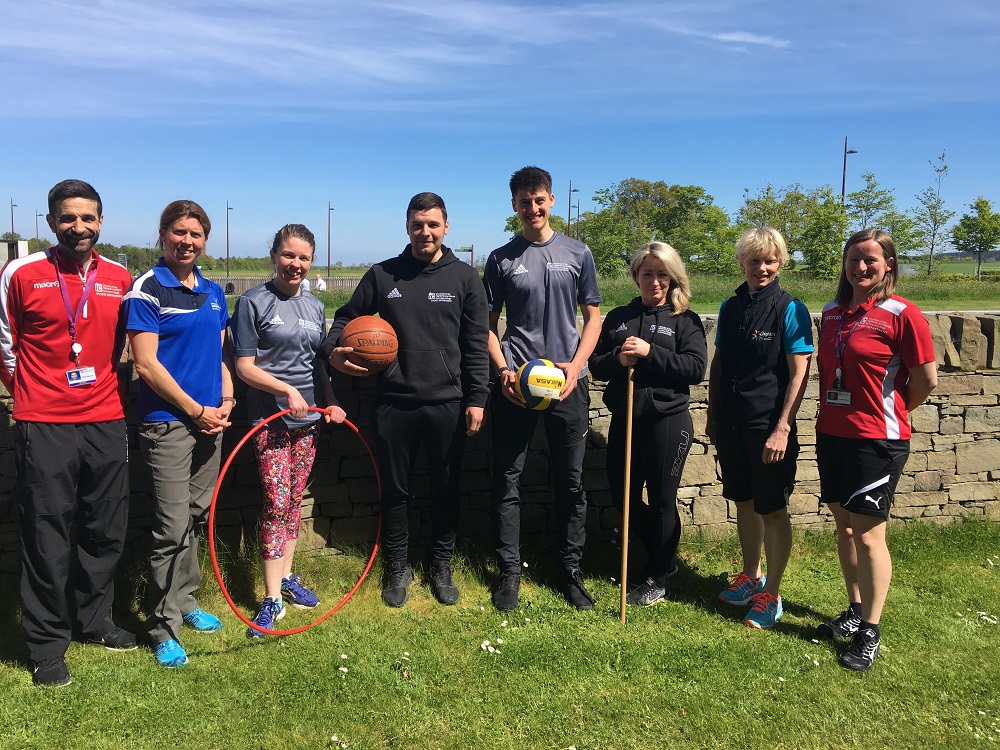 As part of the Active Highland Strategy, Inverness College UHI has been working in partnership with sportscotland institute of sport, Highland Council and High Life Highland to develop a physical literacy pilot project, which aims to make children more robust and confident to meet the demands of sport and enhance overall health and wellbeing
The four-week project saw BSc (Hons) Sport and Fitness students' Nicki Grant, Andrew Skinner and Ally Velzian, along with HNC Childhood Practice student Mary MacKay, run weekly classes for P3 pupils in Duncan Forbes and Smithton primary schools.
The classes focussed on delivering quality fundamental movement skills to primary children via active play. The classes focussed on improving locomotor skills, like running, jumping, hopping and skipping; balance skills, like squatting and lunging; and ball skills, like catching, throwing and kicking.
The students' programme was put together following input from Inverness College UHI sports department, High Life Highland Active Schools, the Active Play Team at Highland Council, and sportscotland Institute of Sport.
The long term aim of the project is to upskill primary teachers so they can use some of the techniques to improve physical literacy.
Andrew Skinner, a fourth year BSc (Hons) Sport and Fitness student, said: "It's been fantastic to work with Active Schools and sportscotland Institute of Sport to develop a programme for primary school children, which encourages them to develop their fundamental movement skills – something which is important for their long-term development. The children have loved the classes and it's been an extremely rewarding experience to go out and work alongside the teachers in these schools."
Kirsten Grant, a sports lecturer at Inverness College UHI, said: "Inverness College UHI is proud to have developed a number of key partnerships with the organisations involved in this project. These partnerships directly benefit our sports students and their learning experience by providing access to up-to-date industry developments, a network of professional mentors and opportunities for work experience. The students have done a fantastic job and they should be proud that they are helping develop athletes of the future."