Childcare and Nursery
content
Childcare is a consideration when choosing to study. Inverness College UHI is proud to have its own Early Learning and Childcare Centre within the grounds at Inverness Campus, providing childcare up to the age of 5 for staff and students, as well as members of the public.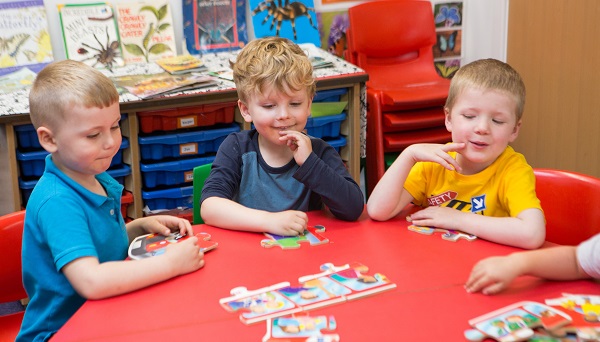 Our Early Learning and Childcare Centre follows the Scottish Government's Pre-Birth to Three Framework and the Curriculum for Excellence and aims to create a warm and welcoming environment where children feel nurtured, included, respected and valued, and which responds to their needs.
Eco Schools Green Flag Award
Our Centre has been awarded the prestigious Eco-Schools Green Flag Award by environmental charity Keep Scotland Beautiful. The award recognises the centre's work to become more environmentally friendly and improve education around climate change. Children have access to their own garden and private woodland play area at the Scottish School of Forestry and are encouraged to play outside and explore the environment. The Centre actively encourages 'Loose Parts' play and is slowly reducing the amount of plastic toys to allow children to be curious, creative and imaginative.
'Excellent' - Care Inspectorate
In February 2019, the Centre was rated by the Care Inspectorate as 'very good' for its quality of care and support and 'excellent' for the quality of management and leadership, making it one of the best performing childcare centres in the Inverness area.The Care Inspectorate report found "all children were welcomed and warmly cared for" and staff were "excellent role models … knowledgeable, informed and worked to their strengths."
Scottish Nursery Management Today Awards
In September 2019, our Centre won the Staff Training and Development Award at the Scottish NMT Awards, with judges recognised the team News - Inverness College UHI Early Learning and Childcare Centre wins Scottish NMT Nursery Award- Inverness College UHI had the "best interests of the children" at its heart and were engaged and motivated to "learn, develop and consistently challenge themselves to strive for excellence."
Our Early Learning and Childcare Centre is open 8.15am to 5.15pm, Monday to Friday, term-time only.

Contact our Early Learning and Childcare Manager for more information.

E: ICChildcare.Centre.ic@uhi.ac.uk

T: 01463 273 549