Childcare and Nursery
content
Serving the local community, the Early Learning & Childcare Centre (ELCC) cares for children up to the age of 5 and is based in the beautiful quiet grounds of Inverness Campus.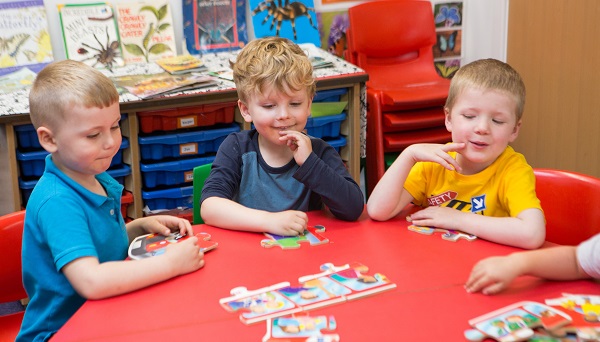 Our Early Learning and Childcare Centre follows the Scottish Government's Pre-Birth to Three Framework and the Curriculum for Excellence and aims to create a warm and welcoming environment where children feel nurtured, included, respected and valued, and which responds to their needs.
"We learn first hand how to care for and engage positively with living creatures."
"We experiment with sound and noise in different ways."
"I am learning – how to use my senses, exploring volume, counting opportunities, changing forms, fine motor skills, developing & using language."
"We develop our gross motor skills & build our confidence to take risks in the natural environment which surrounds us."
"We learn skills which enable us to grow into kind, considerate and caring individuals."
"We can observe the living things in our environment. We learn to grow and take responsibility to care for these."
"We develop our literacy skills in innovative ways – exploring stories & characters, patterns and sounds, share our likes and dislikes, explore sounds, letters & words and explore interesting materials to write & record our ideas."
"We make use of natural & real life objects to enhance our learning experiences."
"We celebrate various occasions and events in different ways throughout the year." (World Book Day 2020)
content
What we're particularly proud of...
Eco Schools Green Flag Award content
Eco Schools Green Flag Award
Eco Schools Green Flag Award
Our Centre has been awarded the prestigious Eco-Schools Green Flag Award by environmental charity Keep Scotland Beautiful. The award recognises the centre's work to become more environmentally friendly and improve education around climate change. Children have access to their own garden and private woodland play area at the Scottish School of Forestry and are encouraged to play outside and explore the environment. The Centre actively encourages 'Loose Parts' play and is slowly reducing the amount of plastic toys to allow children to be curious, creative and imaginative.
'Excellent' - Care Inspectorate content
'Excellent' - Care Inspectorate
'Excellent' - Care Inspectorate
In February 2019, the Centre was rated by the Care Inspectorate as 'very good' for its quality of care and support and 'excellent' for the quality of management and leadership, making it one of the best performing childcare centres in the Inverness area.The Care Inspectorate report found "all children were welcomed and warmly cared for" and staff were "excellent role models … knowledgeable, informed and worked to their strengths."
Scottish Nursery Management Today Awards content
Scottish Nursery Management Today Awards
Scottish Nursery Management Today Awards
In September 2019, our Centre won the Staff Training and Development Award at the Scottish NMT Awards, with judges recognised the team News - Inverness College UHI Early Learning and Childcare Centre wins Scottish NMT Nursery Award- Inverness College UHI had the "best interests of the children" at its heart and were engaged and motivated to "learn, develop and consistently challenge themselves to strive for excellence."