Meet our students
Maarja Hiovein, HNC Administration and IT content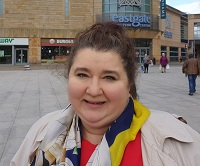 Maarja Hiovein, HNC Administration and IT
Maarja Hiovein studied ESOL before progressing onto NC Administration then HNC Administration and IT.
"I moved to Scotland from Estonia about 10 years ago and did not speak English at all. My first job was as a housekeeper in a small hotel. When I finished the ESOL courses, I wanted to continue my education, improve my English and gain new knowledge in Administration and IT.

"I believe that the teaching style and support that students receive from teachers and lecturers is excellent.  Our teachers kindly share their knowledge and experience with students, attentively and patiently explaining the studying material. I've gained the most invaluable knowledge and experience in a friendly, supportive atmosphere.

"I've found a good job, made new friends and started making plans for the future. I'd say to anyone, just give yourself a chance to improve the quality of life and enjoy your studies."
Kirsty MacRae, HNC Administration content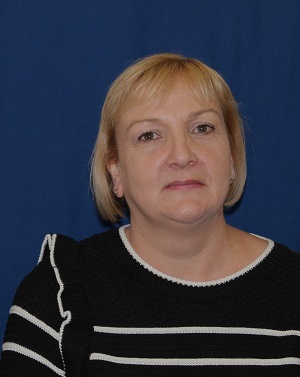 Kirsty MacRae, HNC Administration
Kirsty works as a team leader for Highland Council, providing business support to various departments. She's doing her HNC in Administration following her promotion to the post of team leader, where she has responsibility for 18 people. The course is offered full-time or as day release over two years and Kirsty attends Inverness College UHI every Thursday to study.
"My kids are grown up now so it's enabled me to do this, and my employer has been very supportive in allowing me to gain this qualification and progress in my career," she said. "I have to say, I've really enjoyed it. I'm much more confident now in my abilities. When I was asked to write a report at the beginning, I didn't really know where to start, but my communication skills have really improved and I feel much more comfortable now tackling reports. It's definitely helping me in the workplace and it's inspired me to think more about continuing my studies in the future. I'd love to do something like project management."

"Day release works for me and attending on a Thursday is idea because I'm back at work on a Friday to catch up on anything that's happened before the weekend."
Anne Maria Macdonald, HNC Administration content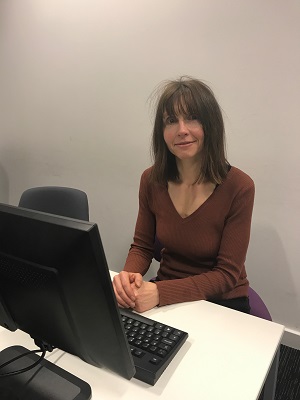 Anne Maria Macdonald, HNC Administration
Anne Maria has spent the last 12 years bringing up her children, but was keen to return to work. She enrolled on the HNC Administration course part-time, attending one day a week for two years.
Anne Maria is originally from Norway, where she worked as a nurse. She's keen to get back into work, and hopes to secure an administrative position in health care.
"Now my children are older, I'm really motivated to do this and focus on my own career," she said. "Studying day release has been ideal, as I can look after my family while studying for a qualification. The course has been a challenge for me, but I'm really enjoying getting my brain working again. My confidence has grown and I'm feeling really excited about what the future has in store. I've already seen a few jobs which have asked for this qualification so I know it's going to be really useful."