Why choose us?
content
The Scottish School of Forestry is the country's only forestry training provider delivering both further education and higher education programmes within its own practical training environment.
We have an excellent reputation for producing forestry workers and managers for the public, private and voluntary sectors. Our graduates go into a range of jobs from forest crafts persons and estate workers, harvester operators and log buyers, tree nursery managers and forest planners through to tree officers and woodland conservation managers.
content
content
Our curriculum is also flexible and varied, meaning we have full-time, part-time and distance learning options, with programmes for people new to the industry and those already in the industry who want to upskill.
Forests and woodland are an important resource for timber, amenity and recreation, tourism and biodiversity.
Our programmes cover everything from forest management including tree nursery work, tree planting, thinning and harvesting, geographic information systems, landscape design and forest planning, through to land use, recreation, forest policy, conservation and ecology, to aboriculture and urban forestry, which includes the cultivation, management and care of individual/groups of trees, tree climbing and the use of tree survey equipment. The courses also provide a range of core skills including communication and numeracy and business skills.
Our teaching staff have a wealth of industry experience, while our programmes enjoy close links with the sector meaning our students are work-ready when they complete their studies and have access to a network of employment opportunities.
Interested in studying abroad? The Scottish School of Forestry is linked to around 20 colleges and universities throughout Europe, Canada and Japan.
Through partnerships with companies like John Deere and Komatsu, our further education students train using the latest equipment and technology including forestry simulators, while our close working relationship with organisations like Confor, the Institute of Chartered Foresters, the Arboriculture Association, the Royal Scottish Forestry Society, Forestry and Land Scotland and Scottish Forestry, and private companies like Savills, Bell Ingram, Tillhill, BSW Timber and Norbord, mean our students have industry insight through guest lectures, industry awards, site visits, work placements, trips and events.
Our higher education courses have been accredited by the Institute of Chartered Foresters and can count towards professional recognition.
The Scottish School of Forestry has been delivering forestry and arboriculture training since 1972. It acquired its own 10 hectare site at Balloch from the then Forestry Commission in 1974. Originally a clear fell site, the area is a designated conversation zone. Over the years, students have contributed to a diversely populated woodland, providing home to a range of indigenous species, native woodland and wildlife including red squirrel, badger and pine marten. Our woodland conservation plan.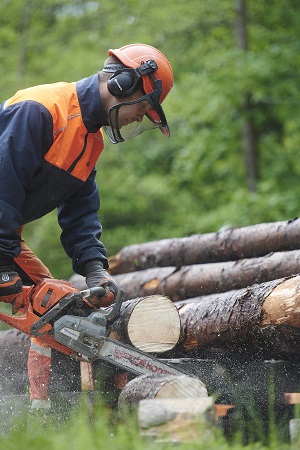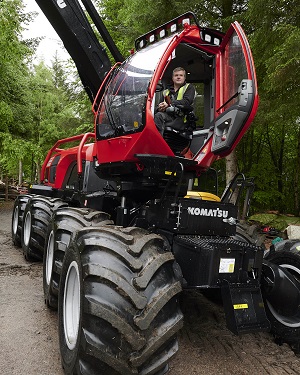 content
Blended learning in forestry content
Blended learning in forestry