Inverness College UHI students celebrate Scottish Learning Disability Week
SUPPORTED education students at Inverness College UHI will celebrate love, friendship and family during Scottish Learning Disability Week, which runs Monday 10th to Sunday 16th May.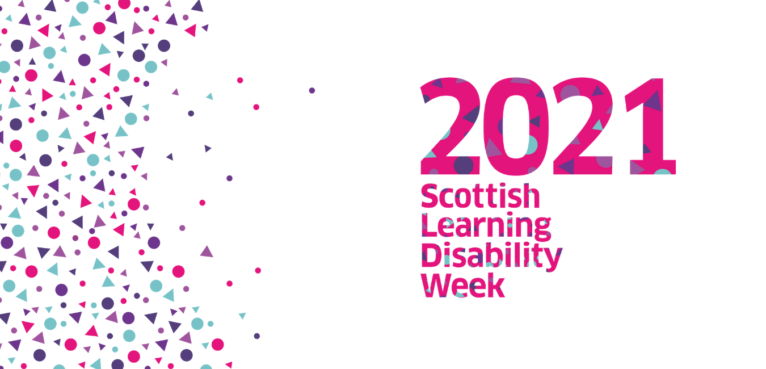 The students, who have mild to profound learning disabilities, will be learning more about intimacy, relationships and how to be a better friend to autistic peers as part of this week's themed celebrations.
Socialising can sometimes be more difficult for people with learning disabilities, leading to fewer opportunities to meet people and form relationships. This year Scottish Learning Disability Week aims to highlight the issues people with learning disabilities can face around relationships and focus on the importance of relationships in their lives.
Students on the College's Skillsbuilder programmes will take part in a series of local and national online events throughout the week, including a 'Dates and Mates' Zoom Party.
Stuart Harvey, class representative for the Skillsbuilder 2 part-time programme, said: "Relationships is a great theme to focus on and we are looking forward to taking part in discussions around romance, sex, friendship, family, socialising and self-care. The national discos and online dating will be brilliant. It can be harder for people with learning disabilities to start and maintain relationships, it's good that we are talking about it and the need for equality."
Anne-Marie Harmsworth, Skillsbuilder 2 part-time programme leader, added: "We always look forward to Scottish Learning Disability week in the academic calendar, but this year feels extra special after over a year of remote and blended learning. Students have made connections with fellow students at West Highland College UHI, residents at Cradlehall Care Home and have successfully completed all accreditation. It is time to celebrate their incredible achievements and the strong support networks who enable them".
Supported Education students are now back on campus at Inverness College UHI for blended learning, combining face to face and remote classes.
For more information about Scottish Learning Disability Week, visit: Scottish Learning Disability Week 2021 - SCLD
Explore our Supported Education programmes: Education & Applied Sciences - Supported Education (uhi.ac.uk)