Architectural Technology students at Inverness College UHI tackle city centre carbuncle
ARCHITECTURAL Technology students at Inverness College UHI, part of the University of the Highlands and Islands, have been challenged to redesign a carbuncle site in Inverness city centre, which is at the heart of its regeneration plans.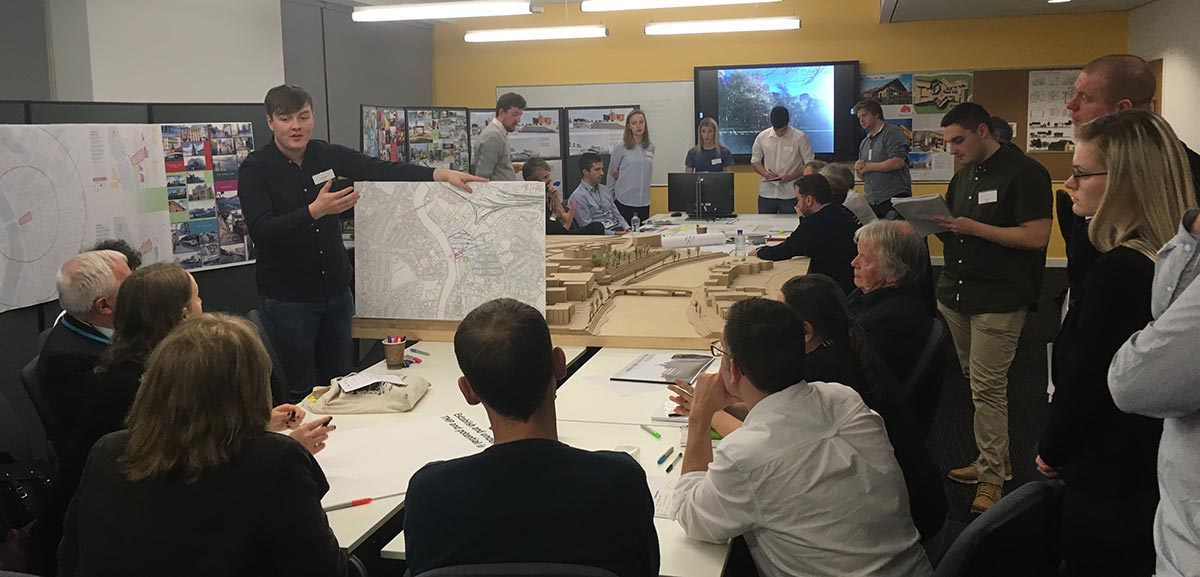 Students are carrying out research and will come up new ideas for the 1960s Upper Bridge Street buildings, which are the focus of the final year project set by the lecturing team at Inverness College UHI.
The site was purchased by Highland Council for redevelopment earlier this year.
The students will be seeking feedback from members of the public on the development and type of design they would like to see at the Upper Bridge Street site during an exhibition at the Eastgate Shopping Centre on Tuesday 11th December, 10am to 5pm.
They will be presenting a digital and a true to scale physical model of Inverness city centre as well as initial concepts.
The exhibition follows a charrette at Inverness College UHI, which was organised by students and attended by Highland Council planners and representatives from Inverness Business Improvement District (BID) and Inverness Civic Trust. Architects' Maxwell and Co, 360 Architecture, MAAC Studio Architects, HRI Munro Architects, GH Johnston Building Consultants, Helica Scotland Project Managers and Kerr AT Architects also attended.
The charrette allowed students to discuss their initial concepts, get feedback and advise before they start work on their projects in the New Year. It was also a networking opportunity for the students, who will complete their studies next summer.
The research forms part of the students' coursework and both the charrette and exhibition will inform the designs.
Ross Cairns, programme leader on the university's BSc (Hons) Architectural Technology, said: "This is a fantastic project for our final year students to get their teeth into. Not only is it a challenging site in terms of its relationship with the surrounding area, it's also a key site for Highland Council as it looks to develop this area in the future.
Our whole degree is focussed on 'live' projects, which leads to fantastic engagement from the students but also the development of core skills and insight, which really gives our students the edge when it comes to finishing their studies and finding a job. Indeed, it is through a lot of these 'live' projects that students have come into contact with industry professionals and found employment."
In July, Highland Council confirmed it had purchased the significant site on Upper Bridge Street to support the development of Inverness Castle and the regeneration of the surrounding area of the city centre.
The Scottish Courts and Tribunals Service will move from Inverness Castle in 2019, allowing Highland Council to proceed with its redevelopment plans, creating a gateway attraction for tourists.
The Inverness Castle project forms part of the Inverness and Highland City-Region deal which is a joint initiative supported by up to £315m investment from the UK and Scottish governments, The Highland Council, HIE and University of the Highlands and Islands, aimed at stimulating sustainable regional economic growth.
For more information, please contact Helen Aird, Marketing and PR Officer, Inverness College UHI at or telephone 01463 273315/07584616252.