UHI Inverness recognised for extraordinary student support
UHI Inverness has been shortlisted for a national award in recognition of its extraordinary support for students.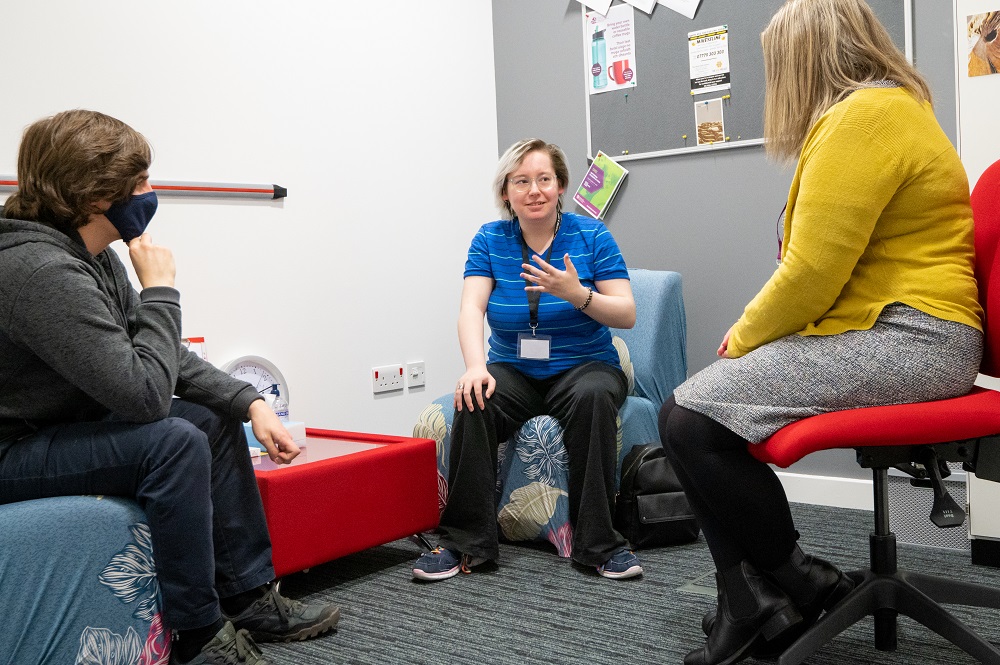 The campus has been shortlisted in the Supporting Student Wellbeing category at this year's The Herald Higher Education Awards, which celebrates "extraordinary institutions."
The nomination recognises UHI Inverness' response to the rise in students with mental health challenges, particularly during the pandemic, and its approach to creating a sustainable wellbeing community for students.
This includes the creation of an online and on-campus resource, The Bothy, which ensures accessibility to all our support and wellbeing services, including information, wellbeing workshops, individual or group counselling, drop-in sessions for students in crisis, and e-therapy, an online texting service.
Over the last two years, UHI Inverness has seen a significant rise in the number of students presenting with the highest-level of mental distress ranging from trauma and self-harming behaviour to mental illness. This reflects the national trend, with research by the Mental Health Foundation (2021) indicating 74% of student experience poor mental health.
In response, UHI Inverness has created a wraparound service for support and wellbeing, a holistic approach which focusses on head (systems and strategies), heart (wellbeing and emotions) and hands (practical tips), to build resilience. This unique approach, along with The Bothy, has led to an increase in student self-referrals and a reduction in waiting times for counselling services.
Lindsay Snodgrass, Assistant Principal Student Experience & Quality at UHI Inverness, said: "For some time, we have recognised the changing needs of our students, with mental health and wellbeing being a key concern over several years. UHI Inverness became a member of the Healthy University network several years ago and embraces a whole institution approach to mental health. Concerns around student mental health and wellbeing have been exacerbated by the pandemic with a much greater volume of students reporting low wellbeing. Our continuously evolving support model means that we provide a high level of individualised support to our students with a focus on preventing mental health problems developing or escalating. We are delighted our unique approach is being recognised in The Herald Higher Education Awards."

Lynsey Mason, Wellbeing and Learning Support Manager at UHI Inverness, added: "Our wellbeing officers and counsellors work tirelessly to support our students and the difference they make to the individuals they meet can't be underestimated. I'm very proud of their innovation and dedication in responding to the needs we are observing. Working alongside the Student Support and Learning Support teams, we have exciting ideas to grow our holistic support provision even further."

Professor Chris O'Neil, Principal and Chief Executive of UHI Inverness, said: "To be recognised in these national awards for higher education institutions is a fantastic achievement, and recognises the high level of support we provide our students and our staff's outstanding commitment to helping them achieve throughout their student journey."

Michelle Denoon, a forestry student at UHI Inverness, said: "I came to the services when I hit rock bottom, and in a short space of time, thanks to the wellbeing and counselling team, I have been able to cope a lot better. The team take care of you when you need it, they don't rush you, they don't push you talk about anything you don't want to. I am very grateful to have had the help I have been given."
The Herald Higher Education Awards take place on Tuesday, 31 May, in Glasgow.