UHI Inverness to host social care event to boost recruitment
UHI Inverness is collaborating with local social care providers to host a public recruitment event to address staffing challenges in the sector.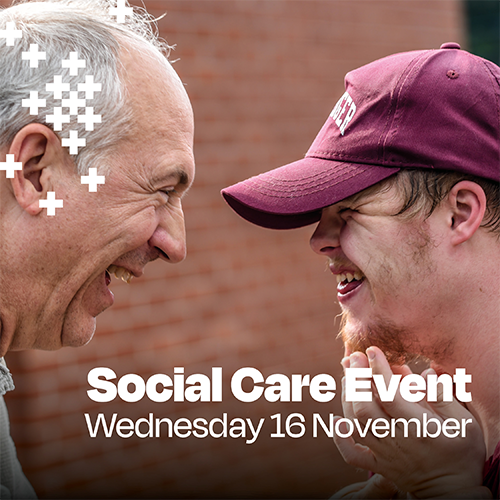 The Social Care Event in the atrium at Inverness Campus on Wednesday, November 16 from 3pm to 5pm is open to members of the public as well as all students.
More than 20 organisations will be attending to promote their businesses to potential employees. Many of the social care courses taught at UHI Inverness are work-based and these employers all have an industry link with UHI Inverness, through a variety of connections, including apprenticeships and work placements.
The event is an opportunity for the public and students to find out more about the varied training and job opportunities in social care. It is also aimed at encouraging people to volunteer or progress their career within the sector.
Heather Keyes, Head of School – Care, Health and Wellbeing at UHI Inverness, said: "The care sectors are going through a particularly challenging time regarding the recruitment and retention of their staff.
"We are working collaboratively with care providers, our Business Solutions team and the very experienced curriculum delivery team to create an event where interested potential applicants can learn a bit more about the sector. This will include volunteering, paid employment and the potential of career progression."
The list of care providers signed up for the event include Highland Home Carers, SNAP, NHS Highland, Centred, Eilean Dubh Home Care, Highland Council, Meall More, Sunflower Home Care (Highland Hospice), Little Staggies ELC, Stramash, DWP, Isobel Fraser Home Care, Community Integrated Care, Jude Care Home and Cross Reach.
They cover a range of settings and services including nurseries, additional support for children and young people, independent living, peripatetic home support, nursing homes and mental health support.
Parklands Ltd, which operates care homes in the Highlands, is one of the businesses attending the event.
Kim Dixon, Manager of People and Culture at Parklands Ltd, said: "Parklands is delighted to be taking part in the UHI Inverness Social Care Event. Over the years we have had many student placements and have found that as well as being able to offer students a great experience, our staff love the interaction of working with new students and having the opportunity to pass on their skills. Many of these students have continued to pick up relief work with us as they complete their studies; and have then joined the team permanently at the end of their course.
"We welcome any opportunity to promote the richness of a career in social care. It's important for students and job seekers to understand the variety of roles available, and the promotional and development opportunities companies like Parklands offer within their care homes."
UHI Inverness offers a wide range of care, social care and health courses, many of which are work-based, including Modern Apprenticeships, Scottish Vocational Qualifications and degree programmes.