UHI Inverness welcomes 'transformative' Green Freeport status for Inverness and Cromarty Firth
Inverness and Cromarty Firth and the Firth of Forth have been jointly selected by the Scottish and UK governments to become Scotland's first Green Freeports.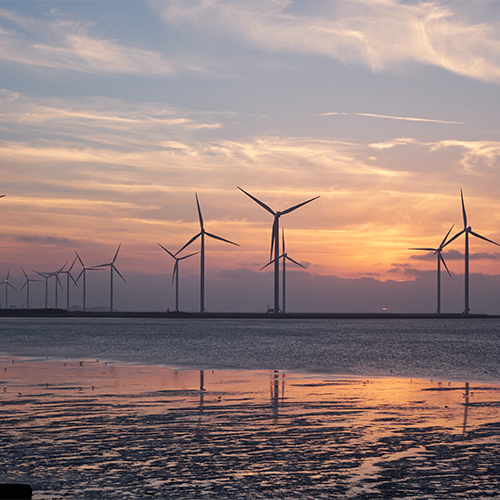 The two winning bids will be supported by up to £52 million in start-up funding and will benefit from tax reliefs and other incentives through a combination of devolved and reserved powers.
The Inverness and Cromarty Firth Green Freeport aims to build a world-beating floating offshore wind manufacturing sector, with sites in the Cromarty Firth, Invergordon, Nigg, and Inverness.
It expects to create up to 25,000 new jobs and attract £2.6 billion in inward investment. In addition to offshore wind manufacturing, it will focus on green hydrogen and creating a new innovation cluster.
Professor Chris O'Neil, Principal and Chief Executive of UHI Inverness, said: "The awarding of Green Freeport status to Inverness and Cromarty Firth will have a transformative impact on the economic fortunes of the community we serve. We are poised, together with our UHI partners, to meet the subsequent skills and knowledge demand.

"We have the expertise in engineering, research, technology, design and construction to provide a highly-skilled and aspirational workforce, including trainees, apprentices, graduates and researchers.

"As well as being well-placed to meet the associated need for talent, we also have the established industry links and capacity for knowledge exchange to make valuable collaborative contributions to the creation of a global green hub.

"Our talented and committed students have proved their resilience by studying while coping with the consequences of a pandemic and then a cost-of-living crisis, and this announcement is significant in that it represents an improved future and enhanced opportunities for many of them.

"Current and upcoming students will complete their learning journey knowing there is the potential for attractive employment on our doorstep in an expanding industry. These prospects will help retain local talent and will also appeal to a generation of students who are environmentally conscious and willing to embrace a sector that aligns with their values."

Vicki Nairn, Interim Principal and Vice-Chancellor at UHI, welcomed the news saying: "This is an exciting development for communities in our region. We are proud to be supporting the Opportunity Cromarty Firth project by helping to train the future workforce and driving research and innovation in the offshore renewable energy sector. We look forward to continuing our work with the project partners to have a transformational impact on the prospects of our region."