Drama
content
Courses
The nationally recognised HNC Acting and Performance is aimed at those with experience and/or genuine interest in acting and performance. It will allow you to develop your skills in voice, movement, acting and stage craft.
Taking part in performances in our versatile performing arts studio as well as in the community, you will work co-operatively in teams experiencing opportunities for leadership and take part in innovative and creative approaches to work in rehearsal and performance. HNC Acting and Performance provides an excellent foundation for a wide variety of theatre related courses in Higher Education.
If you dream of pursuing a career relating to drama and theatre, this new BA (Hons) Drama and Production, with opportunities for touring and festival performance, is ideal. With a focus on production, devising and entrepreneurship skills, you will be trained to be performer/producers, practitioners, and researchers. The degree also offers progression into wider study and career pathways relating to health and well-being (drama therapy), education (PGDE with drama) and arts administration.
Do you have a question?
Contact:
Programme Leader, BA (Hons) Drama and Production
Why choose drama? content
Why choose drama?
Why choose drama?
We would say, why would you not study drama?
Drama brings people together and has the power to influence and change our way of thinking.
It also has the ability to connect and to communicate complex messages in an accessible way.
Drama is an amazing, holistic discipline which combines critical thinking skills with creativity.
As well as developing the skills to become creative thinking artists, drama teaches essential skills including working as a team, coping under pressure and communication. It also helps you to develop emotional intelligence.
Our graduates go onto a range of careers, including:
Drama and performance careers
Drama therapy
Teaching
Arts administration
Why choose us? content
Why choose us?
Why choose us?
We choose to limit our numbers, which means that we know every individual student, and actively support them on their personal, professional and academic journey. We offer diverse approaches to drama, including performance and production, and our programmes are skills and employment focussed. From extensive consultation with key stakeholders in the theatre sector we know that while many higher education institutions offer in depth actor training, there is a skills gap relating to production, encompassing aspects such as stage management, set design, technical theatre and entrepreneurship. Practical performance remains integral to our BA (Hons) Drama and Production, but as a vehicle for the development of production skills. In this way, our students develop understanding of performance in the context of production, giving them the best chance of developing career pathways in the sector.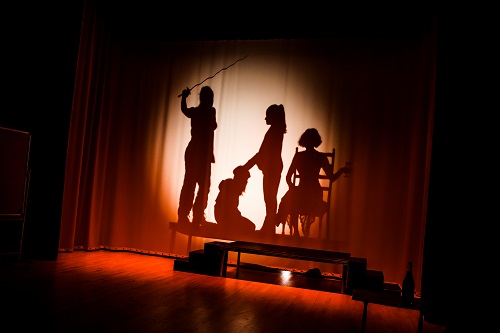 We believe in getting students out and about, and provides real touring and networking opportunities, maintaining a supportive relationship with our graduates. We have international links with the University of Krakow and Krosno State College in Poland, and with Salzburg and Innsbruck Universities in Austria; and both staff and students have been involved in exchanges with these institutions. We welcome international students, and encourage our staff and students to take up the opportunity of an international exchanges when possible. We devise our own work and encourage students to do the same, and the programme includes significant curriculum enrichment, ranging from alerting students to paid performance work to regular scratch and improv nights. The UHI Drama Society is recognised as the most successful student society across the partnership; this is run by students for students and entails many social events to fundraise for the annual show they devise and put on at Eden Court Theatre in Inverness. Students can get involved in devising, writing, performance, stage management, tech and administration.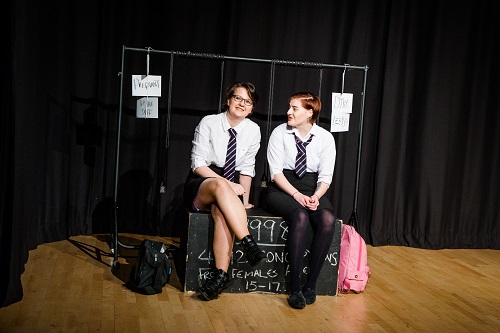 Our staff are a small but enthusiastic band, and between us we offer academic, performance, devising and production expertise. Dr Lesley Mickel is programme leader and has research interests in Renaissance court theatre and literature, performance as research and applied performance. Steph Smart is an experienced drama practitioner and producer, with developing research interests in amateur theatre and applied performance. Ruby Worth has extensive experience in teaching movement here at Inverness College and at Eden Court Theatre, and specialises in movement psychotherapy. Lorraine Hemmings is an experienced performer and teacher of drama across levels, and Louise Brodie specialises in devising and producing performance with community groups, and is studying a Masters in Applied Gender Studies. Moreover, we regularly invite drama practitioners and producers currently working in the field to offer workshops and masterclasses to enhance the programme offering. Alan Macleod is our singing drama technician and can be spotted on stage as often as he is in the tech box. He supports students with lighting and sound for their productions. We are very fortunate to have a fully equipped tech box and purpose built studio theatre and which seats 80-100, and perfect for small scale productions.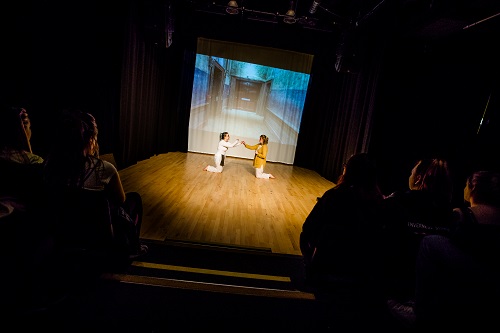 Our drama courses can help you enter a range of different careers, reaching in many directions. These could include:
Making and/or producing performance both as an individual and as part of a company.
Working as education and outreach officers connected to theatre companies and cultural organisations, or undertaking teacher training.
Working in arts administration within the cultural, heritage, education and performance industries.
Working in fields related to health and well-being.
Project partnerships content
Project partnerships
Project partnerships
Our courses provide 'real world' insight and we currently work in partnership with:
Eden Court Theatre
Scottish Drama Training Network
National Theatre of Scotland
BBC Scotland
Dogstar Theatre
Dragonfly Drama
Edinburgh Fringe Society
Inverness Playwrights
Applied Performance and Palliative Care
Drama students have been working closely with Highland Hospice on a performance project designed to influence the next generation of clinicians and health policy makers in how they approach delivering palliative care to the community. This entailed development and performance of Homeward Bound, a play charting one patient's experience after his diagnosis of pancreatic cancer. The performance was used as an educational resource for medical and nursing students, and has led to continuing research developments and applications for external funding.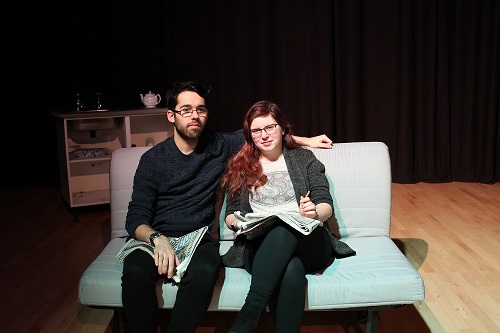 Performing History
As part of the University of the Highlands and Islands' 'Ruination and Decay' project (2019), drama students researched the history of Nairn Ballroom and devised performances inspired by it, touching on the themes of memory, nostalgia, community and music. These performances will be screen at the 2020 Nairn Book and Arts Festival along with a presentation about how research, devising, performing and learning go hand in hand.
Drama on the Far North Line
Drama tudents are devising performances responding to the history of communities and landscape traversed by the ScotRail Far North Line, and these will be performed on board a train in May 2020. Through this project students will derive valuable experience of working to a brief and with different performance spaces and audiences. The project will help to raise the profile of the Far North Line as a tourist destination experience.
De-roling for Health Professionals
In conjunction with the medical training ScotGem programme based at the University, fourth year BA (Hons) Drama and Performance students are working with staff to develop workshops exploring how de-roling techniques used by actors could be of benefit to medical professionals working in highly stressful circumstances. This innovative pilot will provide the foundation for further research and curriculum development.
content
Some of our lecturers have created short videos to tell you about a sample of the courses they teach and why they might be the right fit for you:
content
content