Inverness College UHI students can now access free, environmentally friendly period products online and on campus
Inverness College UHI is addressing period poverty and its environmental impact by providing students with free sanitary products made from 100% recyclable or biodegradable materials, alongside a selection of sustainable, reusable items.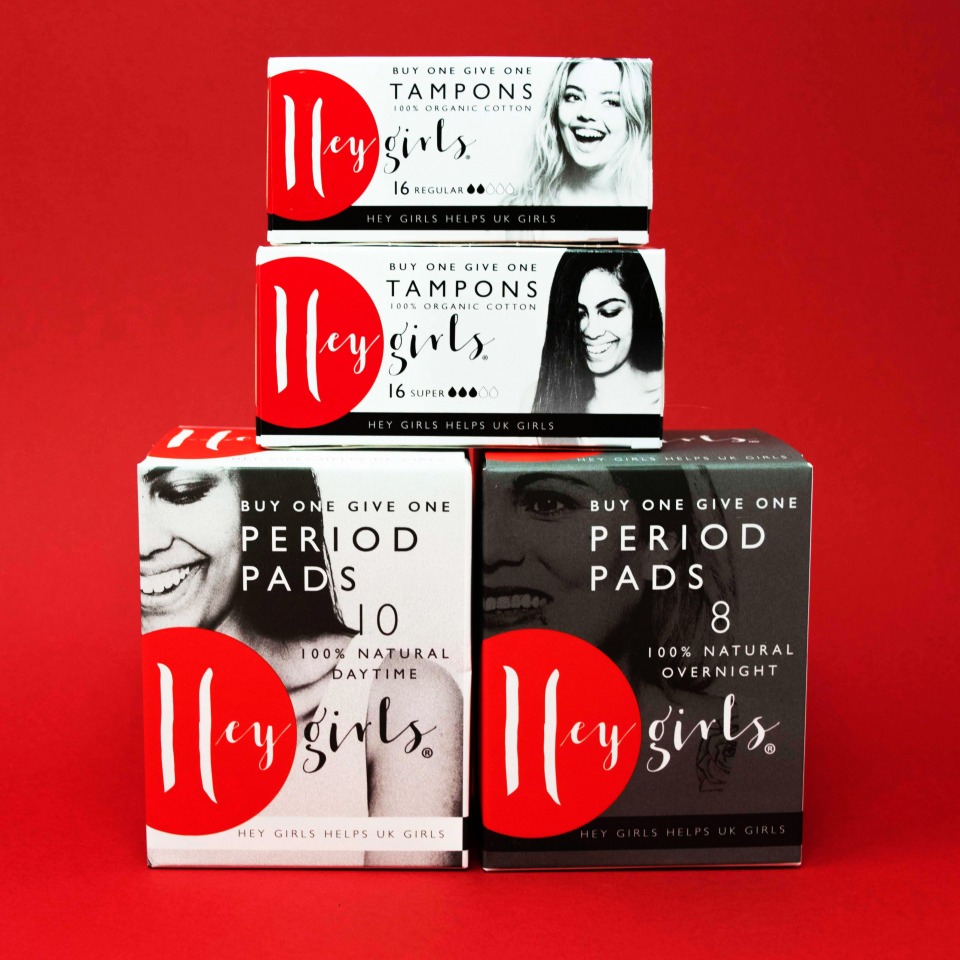 The College has teamed up with Scottish-based social enterprise Hey Girls to provide environmentally friendly period products made from a combination of cotton, bio-based sugar cane, corn starch and sustainable bamboo, to ensure all students can have a stress-free period while protecting the environment
Research by Plan International UK found that period poverty affects 1 in 10 people across the UK. In Scotland, the number is thought to be closer to 1 in 4, leaving many to have to prioritise purchases or go without period products at all.
Last year the Scottish Government became the first country in the world to make period products free for all and actively supports colleges and universities in tackling period poverty by providing free sanitary products for students, which can cost up to £8 per month.
Students will now be able to access a range of single use sustainable products or reusable sanitary products on campus or order products online for delivery straight to their door.
Louise Martin Theyers, Access and Progression Manager at Inverness College UHI, said: "We are delighted to be able to tackle period inequality in a way which supports both the dignity of our students and a desire to be more climate conscious in our actions. We have been wanting to switch our sanitary products to something more environmentally friendly for some time and Hey Girls seemed the perfect fit, not only offering 100% biodegradable or recyclable options but also providing an online resource, making it easy for our students to access these products for free. The College has joined Race to Zero, a global campaign against climate change, and this switch to a more sustainable products supports the work we are doing to reduce our carbon footprint and act more ethically and sustainably."
Ruth McFadyen, President of the Highlands and Islands Students' Association in Inverness, said: "With so many students suffering due to period poverty, we're delighted to support the College's decision to team up with Hey Girls, which will enable all students to access eco-friendly products for free, whether they are on campus or not, while helping to protect our planet."
Celia Hodson, Founder & CEO of Hey Girls added: "This new partnership with Inverness College UHI will ensure students get access to vital period products which are both eco-friendly and fund the fight against period poverty in Scotland. For us, it is always a privilege to partner with organisations whose goals are aligned with our own; sustainability and education being key factors. We currently supply over 60 universities and colleges with our award-winning period products and are committed to the ongoing support the student community in the area of period heath, equality and dignity."