LGBTQ+ design unveiled at Inverness College UHI
A stained-glass window design which celebrates the LGBTQ+ community has been unveiled at Inverness College UHI.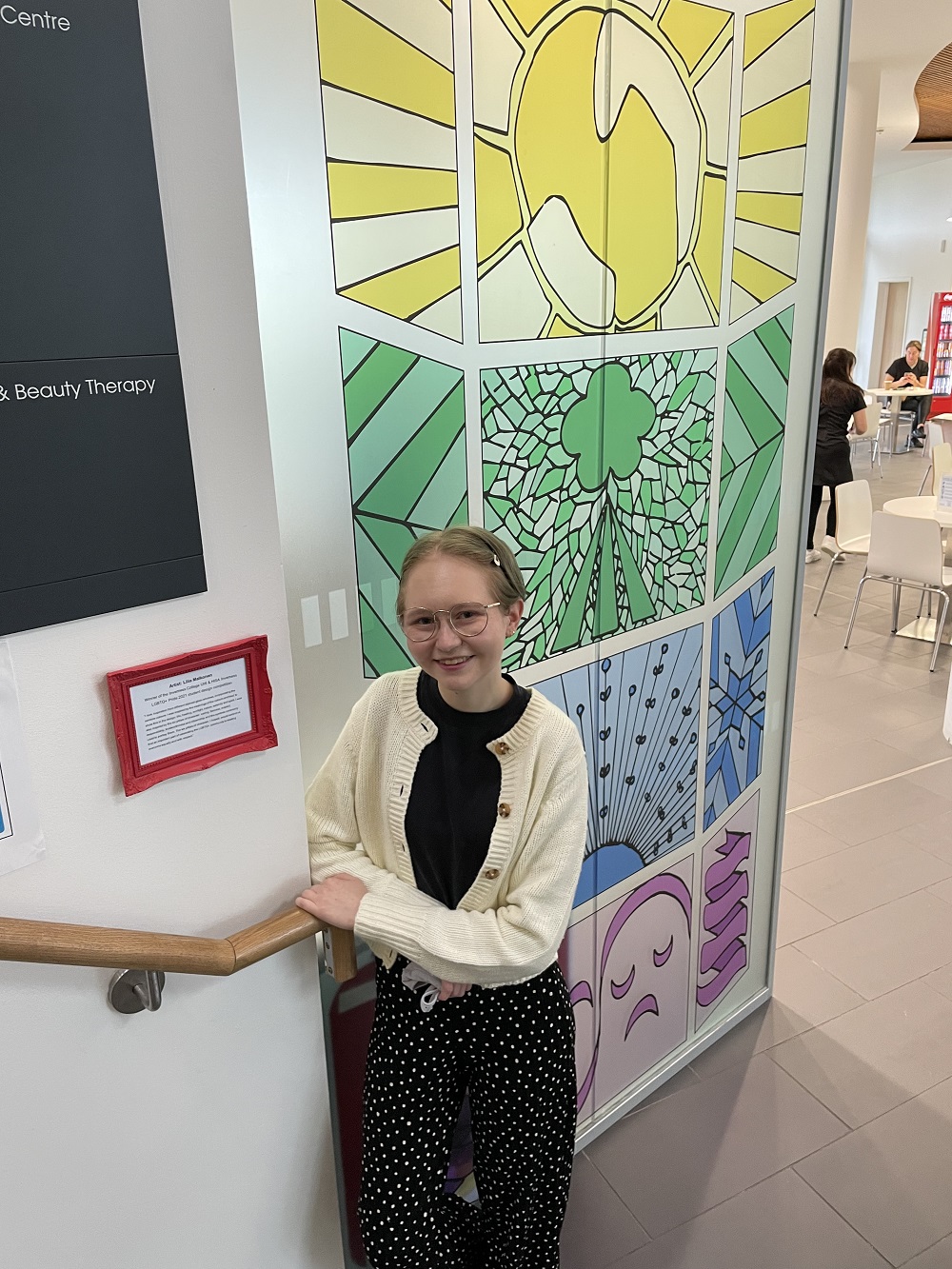 The piece of art has been designed by Lilia Malkonen, a final year BA (Hons) Drama and Production students, as part of a Highlands and Islands Students' Association run competition during Pride Month.
Lilia took the rainbow colours of the Pride flag and focussed on their meanings, alongside the six pillars of character, to create her stained-glass design, which takes pride of place at the bottom of the main stairs in the atrium.
Starting at the bottom:
Purple represents spirit and citizenship,
Blue represents serenity and trustworthiness
Green represents nature and responsibility
Yellow represents sunlight and respect
Orange represents healing and fairness
Red represents life and caring
Lilia said: "Not a lot of people realise the flag colours have meaning, so I wanted to incorporate those into the design. It is getting better for the LGBTQ+ community but many still face harassment. An important part of celebrating the LGBTQ+ is treating everyone equally and respecting our wonderful differences. To have a piece of art like this in a prominent space in the College is really important and signifies this is a safe space."
Sophie MacGregor, HISA Inverness, said: "Embracing inclusivity and diversity has always been, and will continue to be, a strong focus within our organisation; ensuring that people feel welcome and safe from judgement. We feel like this beautiful piece of artwork portrays this and we hope that it will continue to be a pillar of hope and happiness."
Inverness College UHI recognises the diversity of its staff and students, and we embrace and value diversity. We are committed to creating an inclusive and welcoming community, free from harassment, where everyone feels safe and supported.