Scottish Apprenticeship Week (7-11 March 2022): Apprentices key in helping to fill skills gap
As our economy bounces back from the pandemic, apprenticeships and work-based learning will be key to the region's recovery. Employers in key sectors across the Highlands, from forestry and hospitality through to construction and engineering, are competing for staff as demand for labour outstrips supply. Now more than ever, a partnership approach with local colleges is critical to help businesses attract, retain and upskill staff.
As the largest college provider of apprenticeships in Scotland, the University of the Highlands and Islands partnership is well placed to support businesses workforce development needs, whether that's through an apprenticeship, a work-based study option or another form of collaboration.
Apprenticeships are just one way Inverness College UHI can support businesses. Across Scotland, more than 12,000 employers are now involved in apprenticeships, with around 43,000 apprentices currently in jobs and work-based learning. Despite the pandemic, Inverness College UHI has seen a five-year rise in apprenticeship numbers, and as more local employers turn to apprenticeships as a way of securing the skills they need now, and in the future, we want to celebrate the positive impact apprenticeships bring to employers, people and the local economy, and help you decide if your business could benefit from a chat with your local college and university.
Let's start by debunking some myths:
Apprenticeships are for people who don't do well at school. False. Apprentices are an alternative route into employment, where you work, earn and learn by studying an industry-recognised qualification, all at the same time. They can pave the way to highly skilled job roles and higher qualification levels.
Apprenticeships are only available for people who want to go into a manual trade. False. This might have been the case historically, but there are now more than 80 different types of Modern Apprenticeships and 14 of Graduate Apprenticeships, covering a wide range of occupations, including management, technical and operational roles.
Apprenticeships are not as good as a university degree. False. The quality of the learning and your qualification will be the same, whether you study full-time as a student or as an apprentice. Apprentices gain valuable work experience and can now study up to master's degree level in some areas.
Apprenticeships are for young people. False. Apprentices can be any age, making them useful for upskilling or multi-skilling existing staff, or retraining as business needs change.
How can an apprenticeship help your business?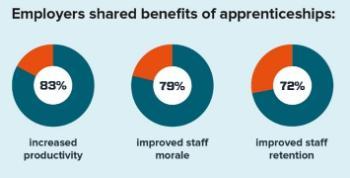 Credit: Inforgraphic credit: Skills Development Scotland, Scottish Apprenticeship Week 2022, SDS Employer Surveys
An apprenticeship can help you train and upskill a new or existing employee, avoiding a skills shortage and developing a talent pipeline.
Apprenticeships are highly flexible. The college can match units to suit your business needs and add extra bolt-ons from its short course, part-time or full-time offer so you get the learning that best suits your business needs.
Apprenticeships are backed by Skills Development Scotland (SDS), which contributes to the cost of training through providers like the college.
Local employers investing in apprenticeships – hear what they have to say: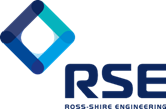 Ross-shire Engineering (RSE) has committed to taking on 350 graduates and apprentices across Scotland over the next three years.
John Patterson, Mechanical Operations Manager, said: "The engineering industry in the north has a shortage of tradespeople due to the lack of training over the last few years. The downturn in the oil and gas industry hasn't helped that. It means apprentices are invaluable to us. We work with providers like Inverness College UHI so we can get our apprentices up to a standard, where we can get them onto contracts with qualified tradespeople at the earliest possible opportunity."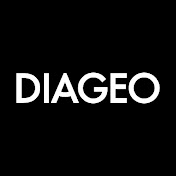 Jason Wright, Maintenance Manager for Glendullan Engineering Centre, Diageo, added: "Apprenticeships are an effective way to grow talent and develop a motivated, skilled and qualified workforce. By employing apprentices, Diageo is able to gain fresh perspective and impetus into our business while being able to coach and train younger people to help ensure a good career within their chosen discipline".

Apprenticeships are a great way of attracting staff, according to HighNet Telecoms.
Brionaidh Siegel, Service Delivery Manager, explained: "We have found Modern Apprenticeships a great way to get keen, young people into the business. They're able to pick units that relate to the work they are currently doing but there are options that allow them to explore topics that they have an interest in, or they will benefit from as their career progresses. The support that apprentices receive from Inverness College UHI is great."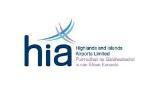 Darren MacLeod is the Head of ICT and Digital Transformation at Highlands and Islands Airports Limited (HIAL).He said: "ICT skills are in high demand, especially in the Highlands and Islands. We want to be an employer of choice, so it's important we develop our staff, to give them the skills needed to support the business, but also for their own career paths. Apprenticeships are a great way to combine experience with more formal learning. By working with partners such as Inverness College UHI we can build a skilled workforce through access to training opportunities like apprenticeships, short courses and master's level study."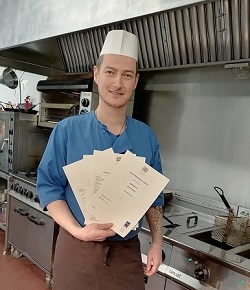 Modern apprenticeships are also helping businesses in the hospitality industry address workforce challenges affecting the sector. Peter Vicena is Head Chef at Inverness Golf Club. He completed his Modern Apprenticeship in Professional Cookery with Inverness College UHI and is now supporting his Chef de Partie to do the same.
Peter said: "I started work as a kitchen porter and worked my way up. I think a Modern Apprenticeship is a great way to develop your staff, particularly in the hospitality industry where it can be difficult to upskill and retain employees. It's a great way to build confidence, help them learn and support career development."
Celebrating the apprentices kick starting their careers: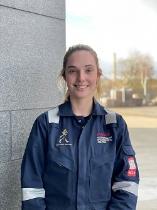 Georgia Morrison worked in retail after leaving school. She is now doing a four-year Modern Apprenticeship in Engineering (Mechanical) with Diageo.
Georgia (23), from Elgin, said: "I just love it. Going to college was amazing. I quickly developed the knowledge and skills and was able to apply them to my job, which involves dealing with anything that breaks down in the distilleries like pumps and motors. I've been doing some extra fabrication and welding units with the college too, to help me upskill, which means I can also maintain pipes and fix leaks. There's lots of opportunities here, so I feel lucky to be supported in my learning and career development."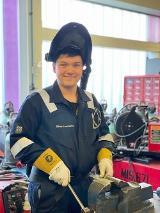 Blair Loosens is doing a four-year Modern Apprenticeship in Engineering (Fabrication and Welding) with Ross-shire Engineering.
Blair (20), from Muir of Ord, said: "I started working with Ross-shire Engineering as a general labourer. I got the opportunity to apply for an apprenticeship and have loved it. I feel like I'm learning so much. I'm a real hands-on person, and love solving problems so it's really rewarding. It's just a great way to learn, develop your career and get experience at the same time."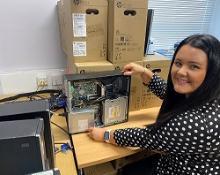 Sarah Brown joined Highlands and Islands Airports Limited (HIAL) as an IT systems technician and completed a Modern Apprenticeship in IT and Telecommunications. She is now doing a degree in cyber security, part-time.
Sarah (22), from Inverness, said: "It gave me confidence and made such a difference to my work, as I was able to use what I was learning to problem solve and find solutions. There's so much demand for cyber security skills now, so I knew it was something I wanted to study further. The modern apprenticeship was the catalyst for all of this, it has opened lots of opportunities."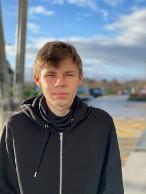 Bartosz Krawczyk did a Foundation Apprenticeship in Hardware and Systems Support with Inverness College UHI and is now doing a Modern Apprenticeship with its ICT team. He's one of 12 modern and graduate apprentices employed by the college.
Bartosz said: "I'm on campus, 8am to 4pm, Monday to Friday, and I'm learning so much. Sometimes I can be working on everyday tasks, other times we're problem-solving as a team. I'm learning by doing and I'm getting an industry recognised qualification at the same time. The team are great and it's an amazing environment to work in."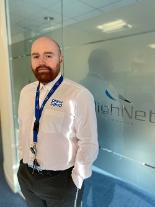 Cody Leiper completed his Modern Apprenticeship in Information Technology and Telecommunications with HighNet. He's since secured a promotion and is now doing the Emerging Leaders programmes with Highlands and Islands Enterprise and Peoplematters.
Cody (25), from Evanton, said: "When I completed the qualification, I was given a pay-rise and then successfully applied for a more senior role within the team. Since then, I've moved on to head up a new team in HighNet, delivering residential broadband. The apprenticeship really started a chain reaction of extremely positive events, it's been amazing. I can't thank HighNet and Inverness College UHI enough, they have been incredibly flexible and supportive."
Apprenticeships explained:
Foundation Apprenticeships last one or two years and allow young people in S5 and S6 to spend time out of school at college or with a local employer. They allow employers to introduce pupils to their business and get them excited about a career in their sector, helping employers secure fresh ideas! Inverness College UHI currently deliver Foundation Apprenticeships in:
Civil Engineering
Business Skills
Social Services and Healthcare
Social Services: Children and Young People
Creative and Digital Media
For more information about Foundation Apprenticeships contact Lorraine Andrews, DYW Project Manager, by emailing lorraine.andrews.ic@uhi.ac.uk
A Modern Apprenticeship is a job which lets people earn a wage, gain an industry-recognised qualification, and gain valuable on-the-job experience. Inverness College UHI currently delivers Modern Apprenticeship in a wide range of sectors, including:
Business and administration
IT and telecommunications and information security, which includes Cisco accredited cyber security modules
Construction, the built environment and civil engineering
Engineering, including mechanical, electrical and fabrication and welding
Forestry
Hairdressing
Health and social care
Hospitality and professional cookery
Motor vehicle maintenance and repair
A Graduate Apprenticeship works the same as a Modern Apprenticeship but allows people to study up to Master's degree level, combining academic knowledge with skills development. Inverness College UHI currently delivers Graduate Apprenticeships in Civil Engineering (BEng (Hons) and Early Learning and Childcare (BA).
Don't see an apprenticeship that meets your business needs? Inverness College UHI can still help:
Our business solutions team do just that - find solutions for your business. If you can't find an apprenticeship that meets your requirements, we can work with you to identify your training needs and suggest other work-based options which tie in with our existing short-course, part-time or full-time course offer, from access level right through to master's level study. We can also help you access funding to support this. We're also keen to hear from employers interested in inspiring the next generation and developing a talent pipeline for their sector. You can do this in a variety of way, including:
Join one of our advisory boards to help shape our curriculum delivery
Deliver guest lectures, career talks or live project for students to work on
Provide work placements and work experience opportunities for our foundation apprentices and students
Get in touch now:
Contact: The Business Solutions Team, Inverness College UHI
Email business.ic@uhi.ac.uk
Telephone: 01463 273 666