Postgraduate leadership and management courses
content

Progress in your career with Scotland's highest rated university for student satisfaction at postgraduate level*
Fully accessible, flexible, personalised, and supportive continuous professional development (CPD).
Achieve your full potential with a postgraduate leadership and management course at UHI Inverness. Whether you want to develop your thinking, become a more effective manager or leader, bring value to your organisation, or gain credibility and validate your skills, our highly rated postgraduate courses can help you.
Sarah McCarvel, MSc Human Resource Management content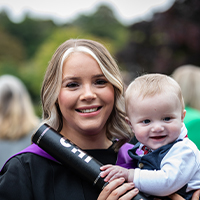 Sarah McCarvel, MSc Human Resource Management
Sarah was pregnant and working full-time when she studied a MSc in Human Resource Management part-time and online. She found the course was ideal for her as it helped her to progress in her HR career.
"The knowledge I obtained helped me to win a prestigious cHeRries award for Excellent HR Manager 2022. I found the style of teaching very convenient, as I was able to study around my full-time job. The materials were available online which supported flexible learning and the lecturers were very helpful."
Why choose us? content
Why choose us?
Why choose us?
Online and accessible – self-directed study with up to one timetabled online evening class per week for support, you can fit study around your other commitments. We also record all our sessions so if you can't make it, you don't need to worry. You'll also find a collaborative space within our virtual learning environment to chat with like-minded classmates.
Professional accreditation – Our Human Resource Management Post Graduate Diploma and Masters programmes are accredited by the professional Chartered Institute for Personnel and Development (CIPD).
Full access to all of UHI services and facilities – you might be studying online but you can access our student support services as well as on-campus facilities including the library and learning resource centre at any UHI campus.
Manageable – we will help you in your self-directed study by signposting you to learning material each week to help you break it down into management pieces. You can also choose to study full-time or part-time.
Flexible and supportive – we know life can throw a curveball now and again. We are flexible if you need to take a break or pause. We also know returning to postgraduate learning can be a big step, so we're here to support you every step of the way and are always at the end of a phone call or email if you need us. You are never just a number with us.
Value for money – compared to other universities, our postgraduate courses are incredibly good value for money.
You can choose to study individual modules for continuing professional development (CPD), or work towards the PgCert and in the case of our Human Resource Management and Leadership and Management programmes, a PgDip, or full masters degree.
Student experience - UHI received a score of 95% student satisfaction in the 2022 Postgraduate Taught Experience Survey, the highest rating of any Scottish university, ranking us fourth in the UK out of the 91 participating institutions.
Start dates in both January and September.
Postgraduate leadership and management courses content
Postgraduate leadership and management courses
Other courses content
Other courses
Other courses
If a postgraduate course isn't for you, why not explore our:
We also offer a range of further education, apprenticeships and undergraduate higher education programmes, including:
An Introduction to Business, Administration and Accounting NQ - SCQF level 5
Meet more students content
Meet more students
Meet more students
Pauline Fraser, PG Certificate in Human Resource Management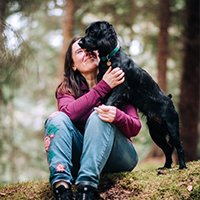 Pauline, from Inverness, is studying a PG Certificate in Human Resource Management part-time.
"The mix of business with current affairs is so interesting and the lecturer David Jack is really supportive. The group I'm currently studying with are a fab bunch and are really friendly. I really enjoy the contemporary feel of the course and the tutorials, and the online resources are great too. I'm looking forward to continuing my studies, gaining a really in-depth knowledge and furthering my skills in my current HR role. I feel this will increase my knowledge as well as validate my HR skills. I did consider other universities but chose UHI Inverness as it has amazing facilities and the opportunity to use the library should I have needed to."
Monica Hoenigmann, MSc Leadership and Management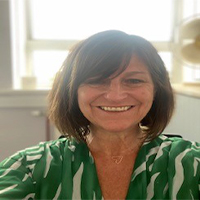 Monica, an assistant principal at Edinburgh College, is studying our MSc Leadership and Management part-time. She chose to study the course to enhance her leadership qualifications. Her favourite things about studying with us is the opportunty to meet international students and the flexibility of the online course delivery.
"I enjoy the variety of the modules, there are some very good lecturers and evening delivery fits in with my full-time job. All lecturers have their own style. I like those who offer breakout groups and guest speakers."
Karen Boyd, MSc Leadership and Management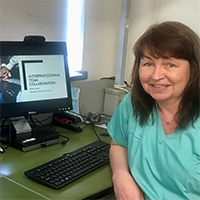 Karen manages Aberdeen Royal Infirmary's Maxillofacial Prosthetics Service and recently completed our MSc Leadership and Management part-time and online.
"The course worked well with my lifestyle, and I enjoyed the flexibility of being able to work whilst studying. It's hard studying remotely, but worth it. The tutors and lecturers were lovely and could not be more helpful. The course has helped me to evolve as a manager. My career is moving in a more leadership direction, and the course has helped me with that."
Debbie Paddington, MSc Human Resource Management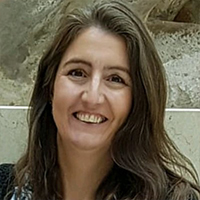 Debbie, from Kent, is studying a MSc in Human Resources Management while working as an HR business partner.
"The online learning suits me very well and the tutors have been an excellent source of support. I chose UHI Inverness because it provided the course I wanted totally online. The modules in the course particularly appeal to me and will enable me to develop the critical analysing and assessing skills I needed to improve business performance and influence change. I particularly enjoy the discussions I have with fellow students; learning how their organisations approach different situations and the ideas, thoughts and issues raised in the course materials. It is good to have these discussions with fellow students, particularly during lockdown."
Claudia Nasseri, MSc Human Resource Management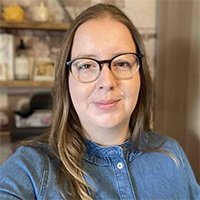 Claudia, from Livingston, studied the MSc Human Resource Management online from home while caring for her baby, working as a lecturer and running two businesses.
"Upon considering a management career in the education sector, I decided the MSc in HRM would be the perfect place to start. The main reason for choosing UHI Inverness was the flexibility and ability to complete my Masters degree online. The CIPD accreditation offered alongside the course was another attraction. The flexibility and course content really suited me. With a young baby at the time, this was the best option for me."
Claudia believes the course has opened up future possibilities in the education sector and the potential for later PhD study.
Meet our staff content
Meet our staff
Meet our staff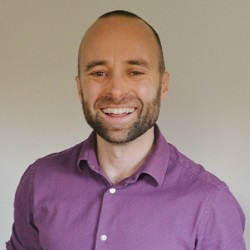 David Jack graduated from Heriot Watt University in Edinburgh and soon after, started his career in Human Resources (HR) with Scottish Water. He then completed an MSc in Human Resource Management with Edinburgh Napier University. David went on to work in food manufacturing as an HR manager. His HR career progressed to consultancy, giving him the opportunity to work on a variety of HR and management projects in both the private and third sector organisations. He also worked internationally, as an HR consultant, in the Kingdom of Bahrain and Philippines as part of a multi-national project team. In addition to his role as a lecturer with UHI Inverness, David continues to engage in private HR consultancy work.
Latterly, David moved into teaching, first at Edinburgh Napier University and now as a lecturer with UHI Inverness. He has extensive experience of developing and delivering online courses to both undergraduate and postgraduate students as well as facilitating management and leadership programmes. He has also been involved with the Chartered Institute for Personal Development (CIPD), firstly as a committee member of the Learning and Development Group in Edinburgh and latterly in the Highlands. In addition to his role as a lecturer with UHI Inverness, David continues to engage in private HR consultancy work.
Email david.jack.ic@uhi.ac.uk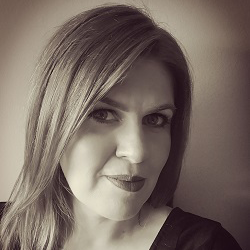 Gill Shaw LLP (Hons) DipLP NP is a solicitor, specialising in employment law and discrimination. After working in large commercial law firms for 15 years, she set up her own employment law and HR consultancy in 2015. She advises clients on all aspects of employment law and discrimination, including: recruitment; drafting contracts, policies and procedures; managing employee relations; providing staff training and employment tribunal representation. She is also a mediator, trained through the Scottish Mediation Network.
Gill teaches part-time at UHI Inverness, delivering various modules and programmes in law and human resources. She is currently module leader and tutor for Employee Law and Employee Relations modules on our MSc Leadership and Management and Employment Law in our BA (Hons) Business and Management programme. She is also programme leader and tutor on our CIPD Foundation Certificate in People Practice.
Email: gillian.shaw.ic@uhi.ac.uk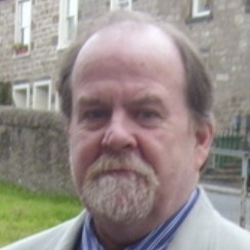 Tim Meredith primarily teaches on the Business and Management degree programmes, both at undergraduate and postgraduate levels. He has also taught at an international level.
He works at UHI Inverness as a lecturer in informatics. He is also a business researcher/consultant of many years standing and a co-director of a business solutions company working both nationally and internationally. He has qualifications in Information Management Systems as well Computing, Education and Business.
Tim's primary interest is in the design, management, and use of modern information systems to effect solutions in a wide variety of business and educational contexts.
Interesting fact: Tim worked as a radio operator in the submarine service of the Royal Navy. His first sub is now in the naval museum in Chatham Docks!
Email: tim.meredith.ic@uhi.ac.uk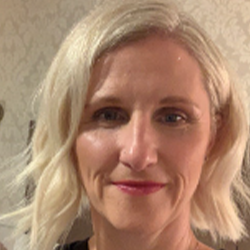 Rhona Morrison MCIBS, MBA, FHEA– Lecturer Accounting and Finance
I have been with UHI Inverness now for several years and it has been a very rewarding role to date. I lecture Finance in our Undergraduate degree programmes, as well as two core modules in our Postgraduate programmes.
My background is Banking and Finance, gaining experience in my early career within the Branch Network and achieving a managerial role at a young age supporting customers and colleagues across Retail, Business and Corporate Banking. Latterly my career saw a switch to Change Management roles working across different Divisions, completing my career as a Senior Project Manager on integration projects, giving me transferable skills and experiences into my lecturer role.
Interests
I hold voluntary roles with Beauly Shinty Club, and actively support the Camanachd Association with Child Protection initiatives, and the promotion of Shinty within our communities. I have two active dogs that need good mileage every day and I also enjoy cycling.
Email: Rhona.morrison.ic@uhi.ac.uk
content