Absence reporting
How to report an absence from college if you are a Further Education student .... content
How to report an absence from college if you are a Further Education student ....
If you are going to be absent from College (or even if you are going to be late), you must advise us. If you leave college during the day you must make contact stating the time you left and why.
YOU MUST MAKE CONTACT EVERY DAY, ON THE DAY THAT YOU ARE ABSENT.
To report your absence, sign into your MyDay and click on the Absence Reporting tile.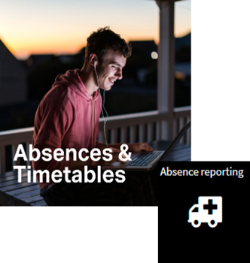 Complete the form - do not forget to click "submit".
Evidence for your absence, if appropriate, can be scanned and emailed to your PDA or you can take a copy for scanning to the Student Support Centre to be passed to your PDA.