Careers and employability
content
The Student Support Team can help you with careers and employability information, resources and guidance on next steps, whether it's continuing on in education or moving into the world of work.
Support for you
Job searching support
CVs and cover letters
Job interview preparation
Identifying skills and qualities
One to one appointments are available with:
Handshake
All students have access to Handshake where you can book appointments with a careers advisor and search for opportunities and events that will help you on your journey.
Local jobs
Visit the Local Jobs tile on MyDay for a range of job opportunities.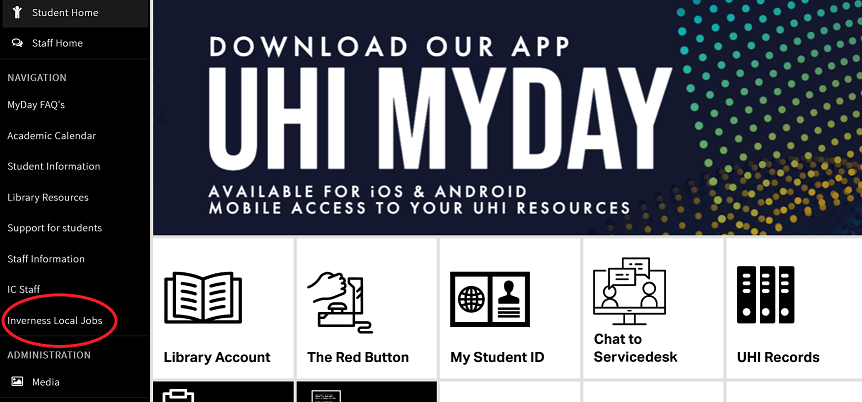 For local jobs from other agencies please click on the links below:
If you would like to advertise a vacancy to our students please email us at studentsupport.ic@uhi.ac.uk or call us on 01463273208.